Online Orchid Show - Lockdown Special
Some photos of Orchids that might have been seen at our shows this year. As the year rolls on, we have seen a wide range of different orchids - all have been photographed in 2020 by Society members at their own homes!
Hover your mouse over the picture to identify the orchid...
It's October 2020 already, and here's an Odontoglossum: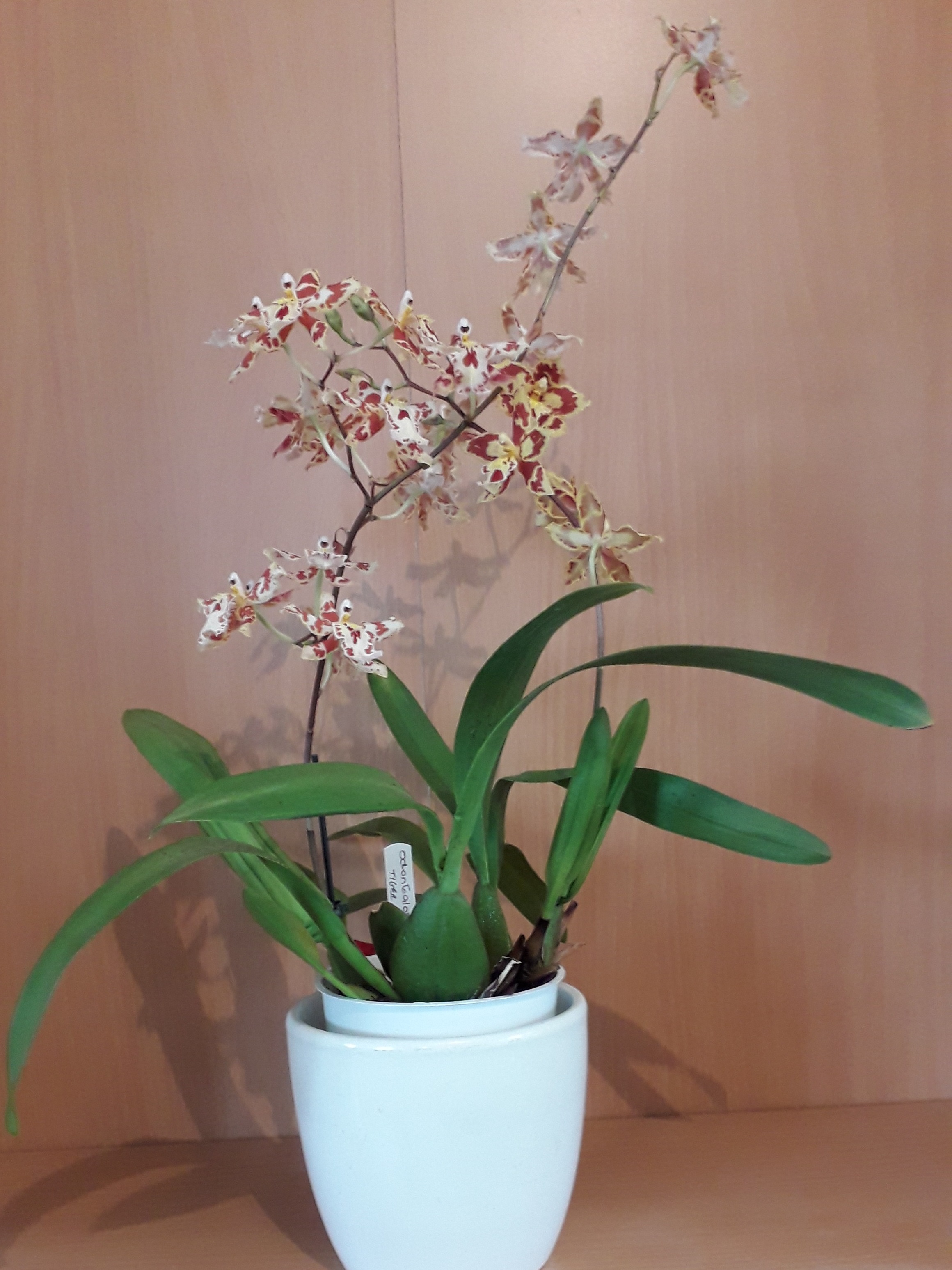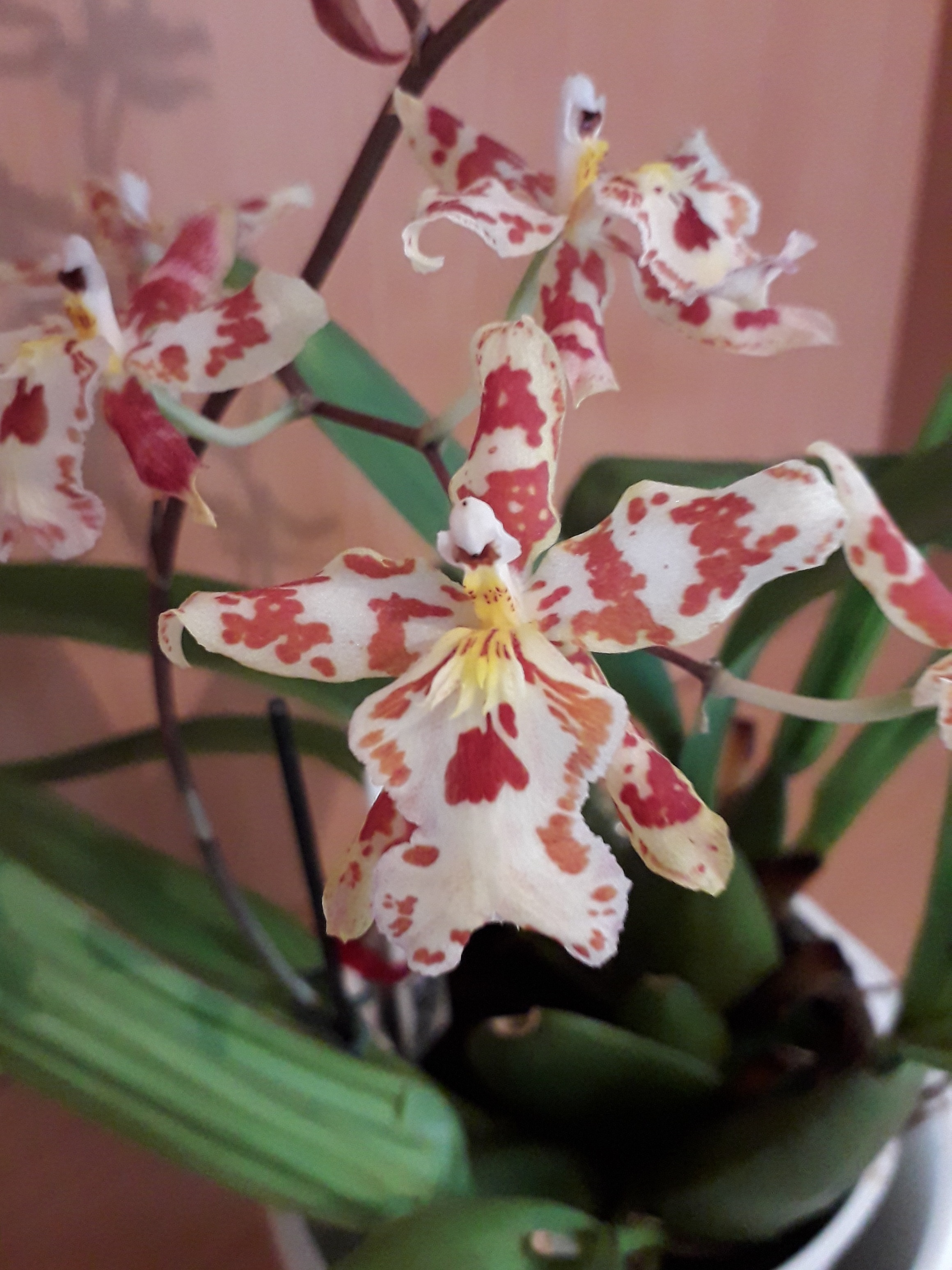 Dendrobium Hibiki and Vanda lamellata: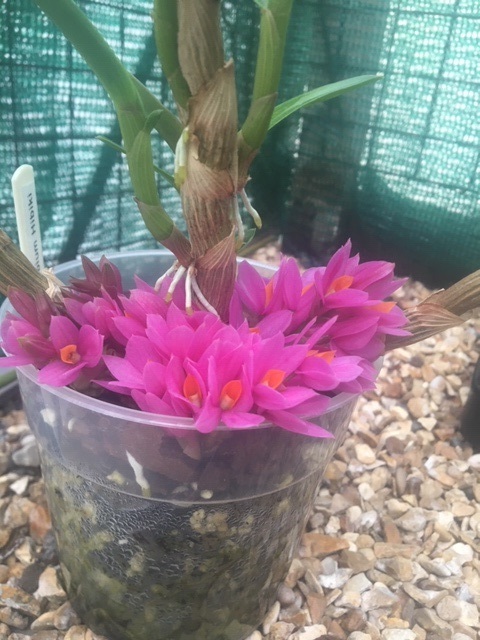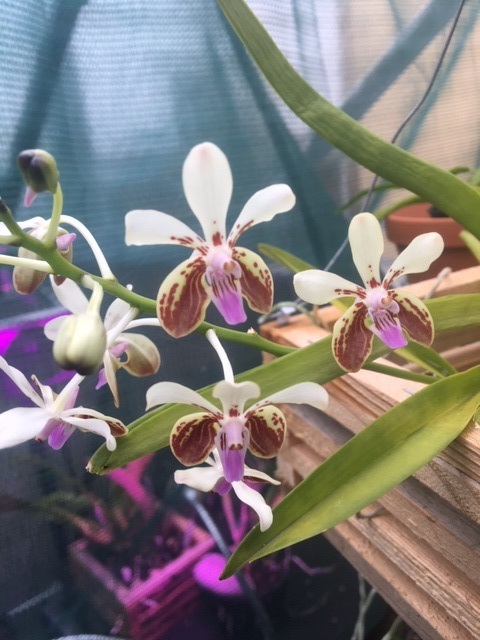 It's September 2020 and we have two Gongoras; a regular G. galeata and a G. galeata alba (which is actually yellow!):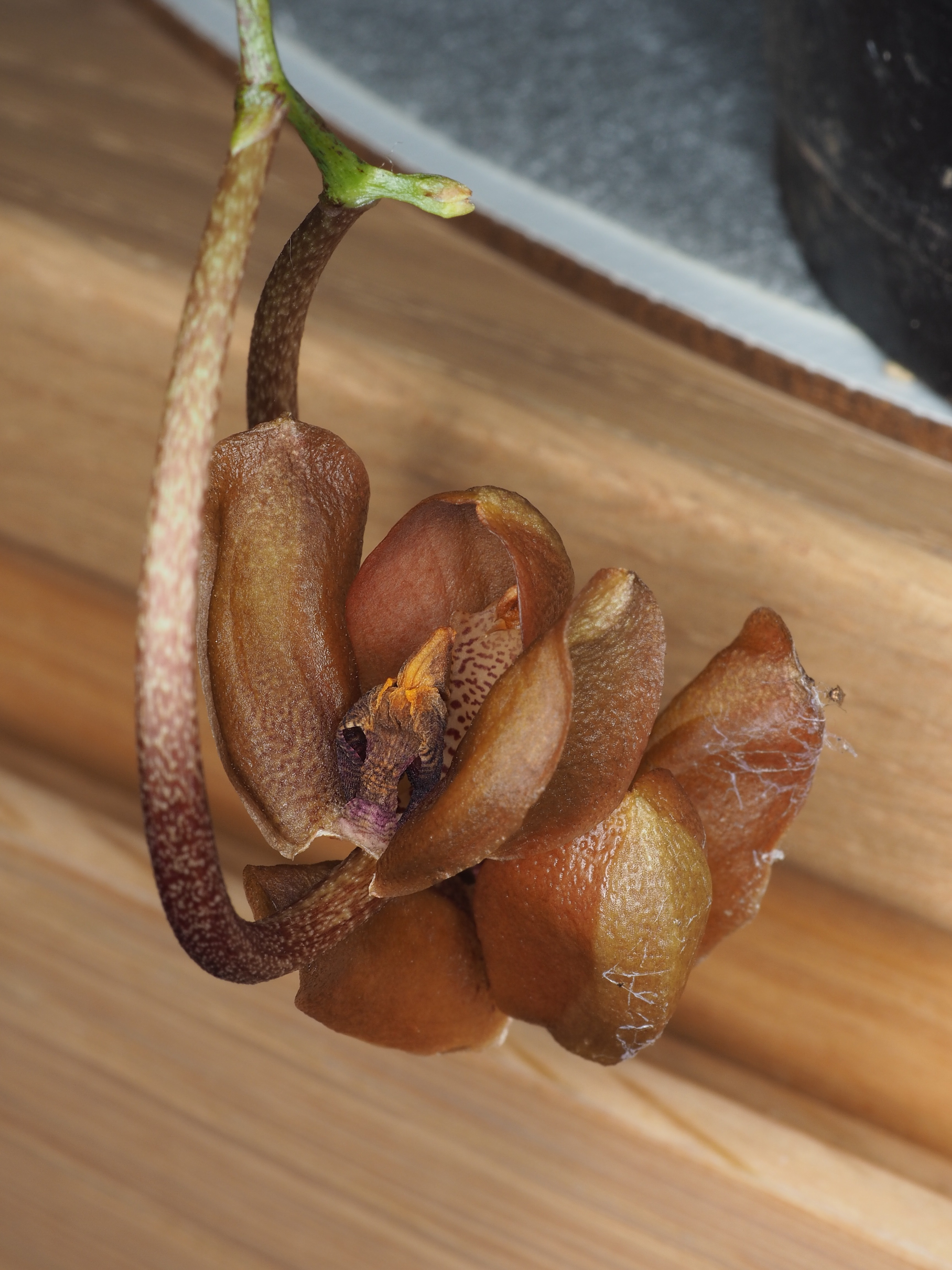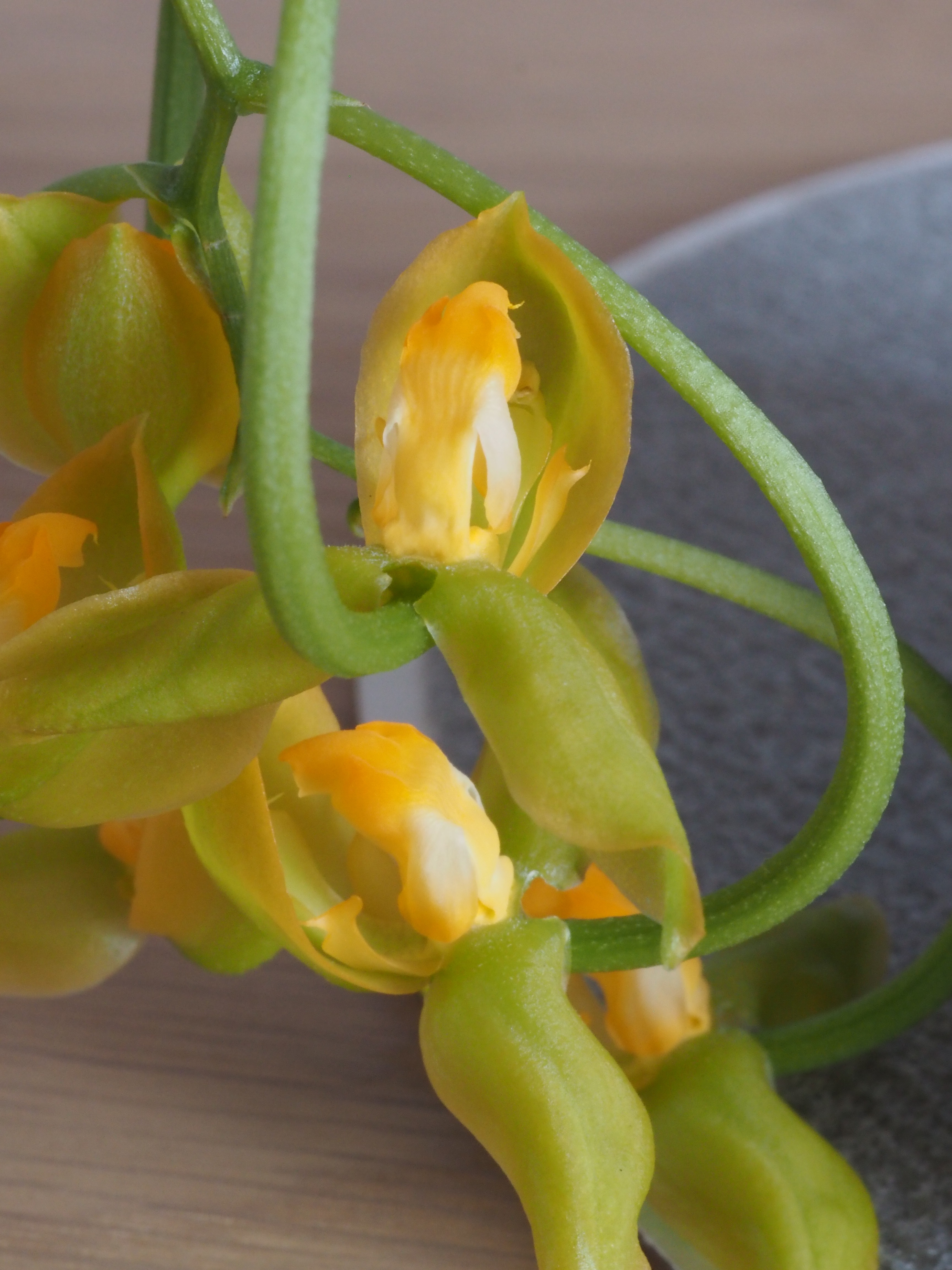 More in September 2020; Dendrobium thyrsiflorum and Pterostylis coccina: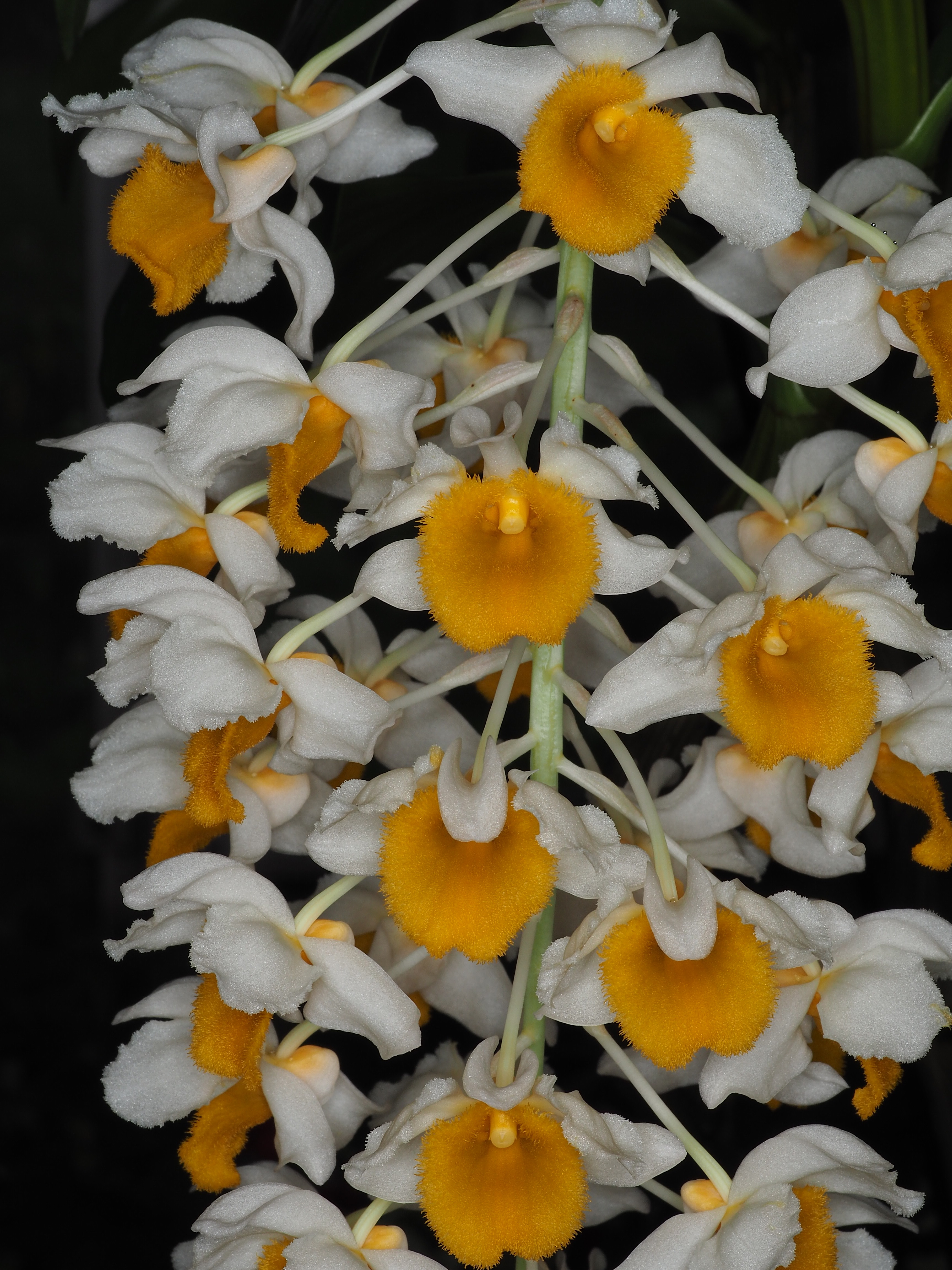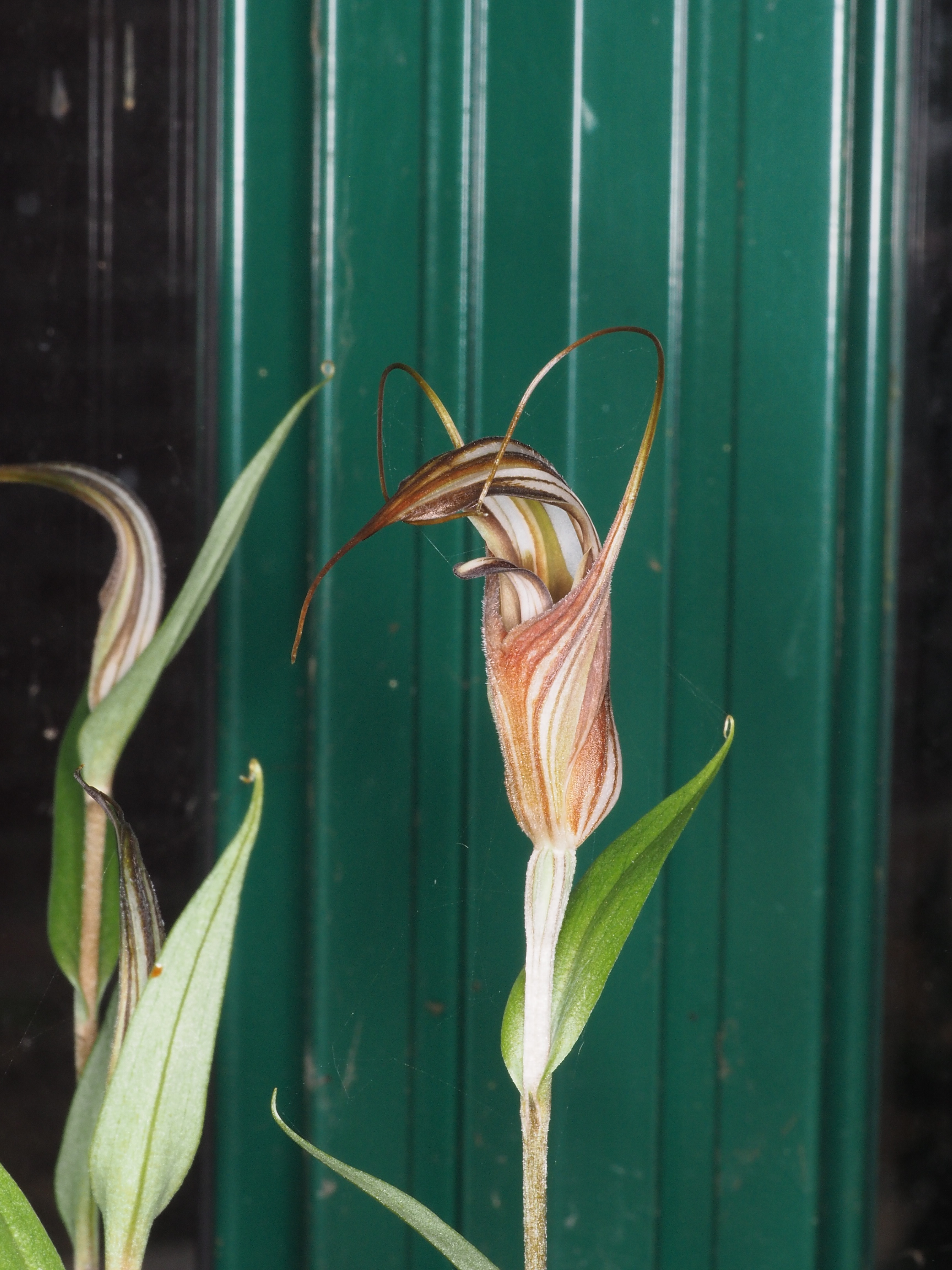 A couple of Vandas in late September 2020: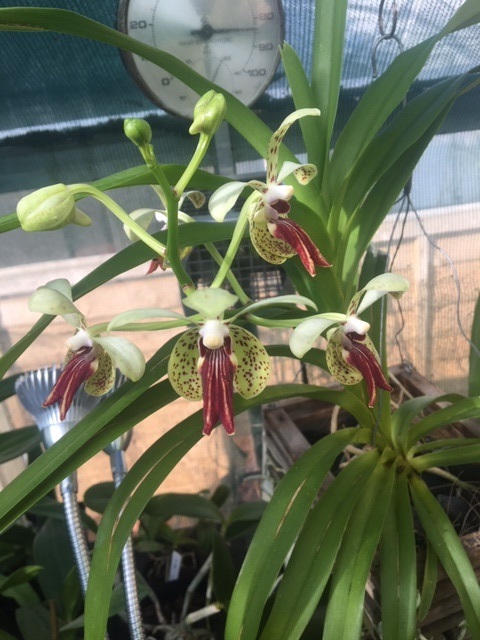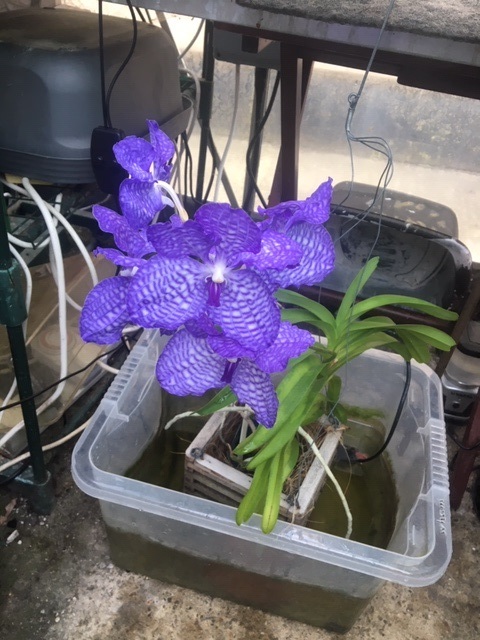 A Bulbophyllum and a Stanhopea in August 2020: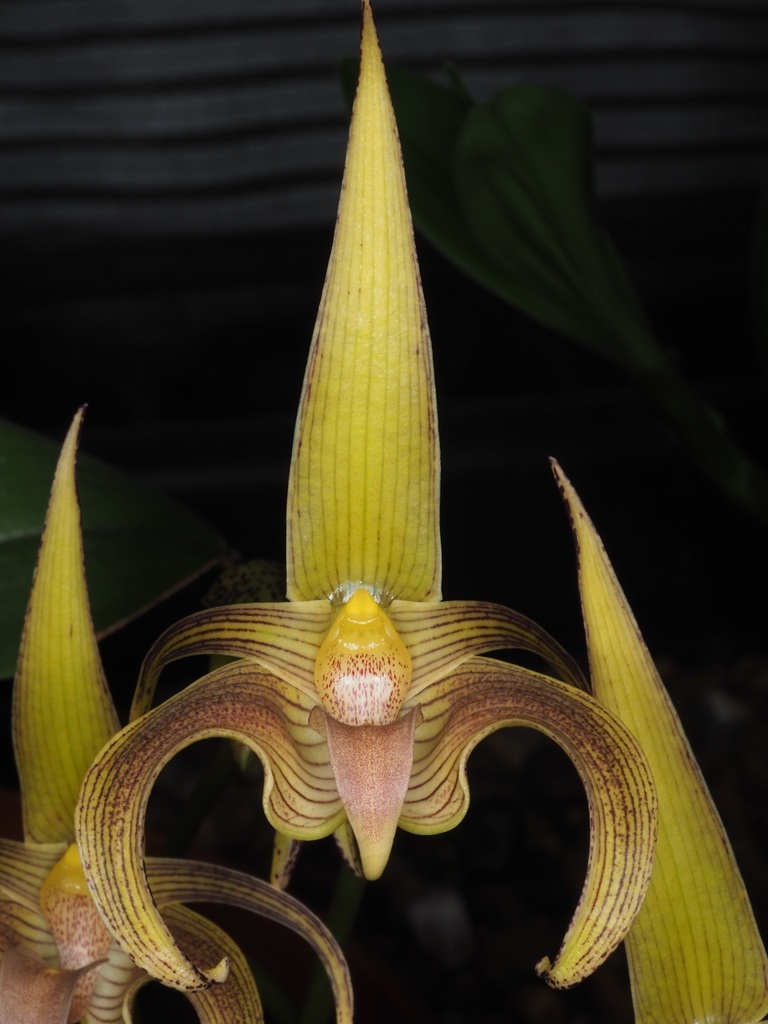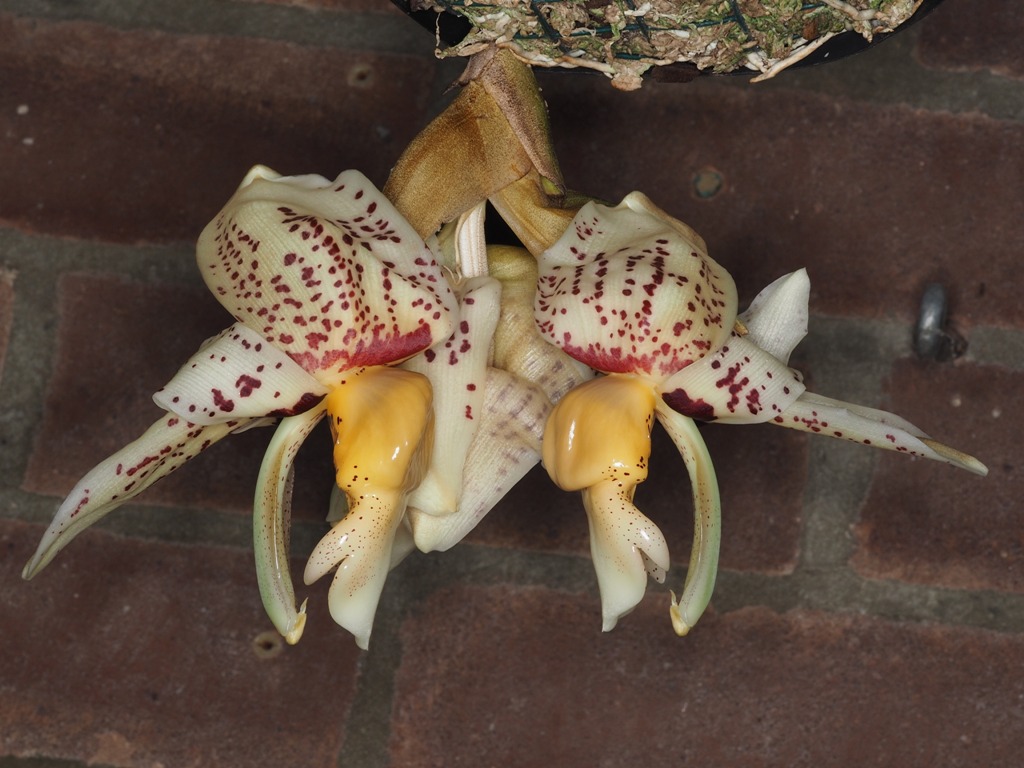 A couple of Masdevallias in August 2020: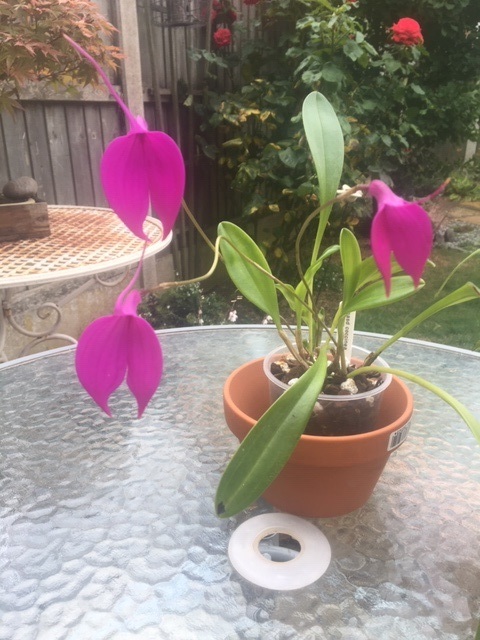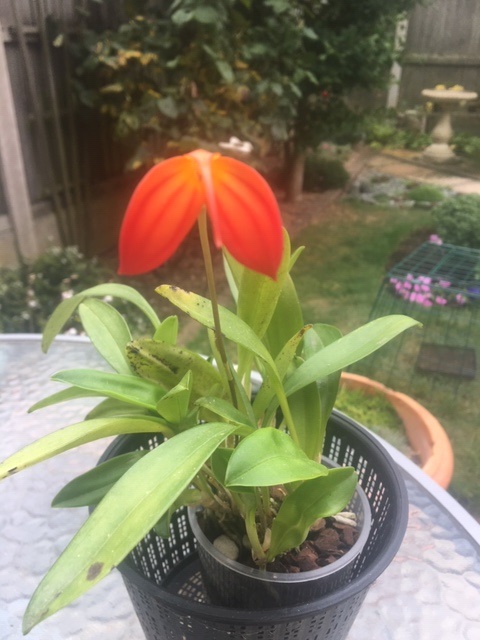 Here are a couple more Bulbophyllums: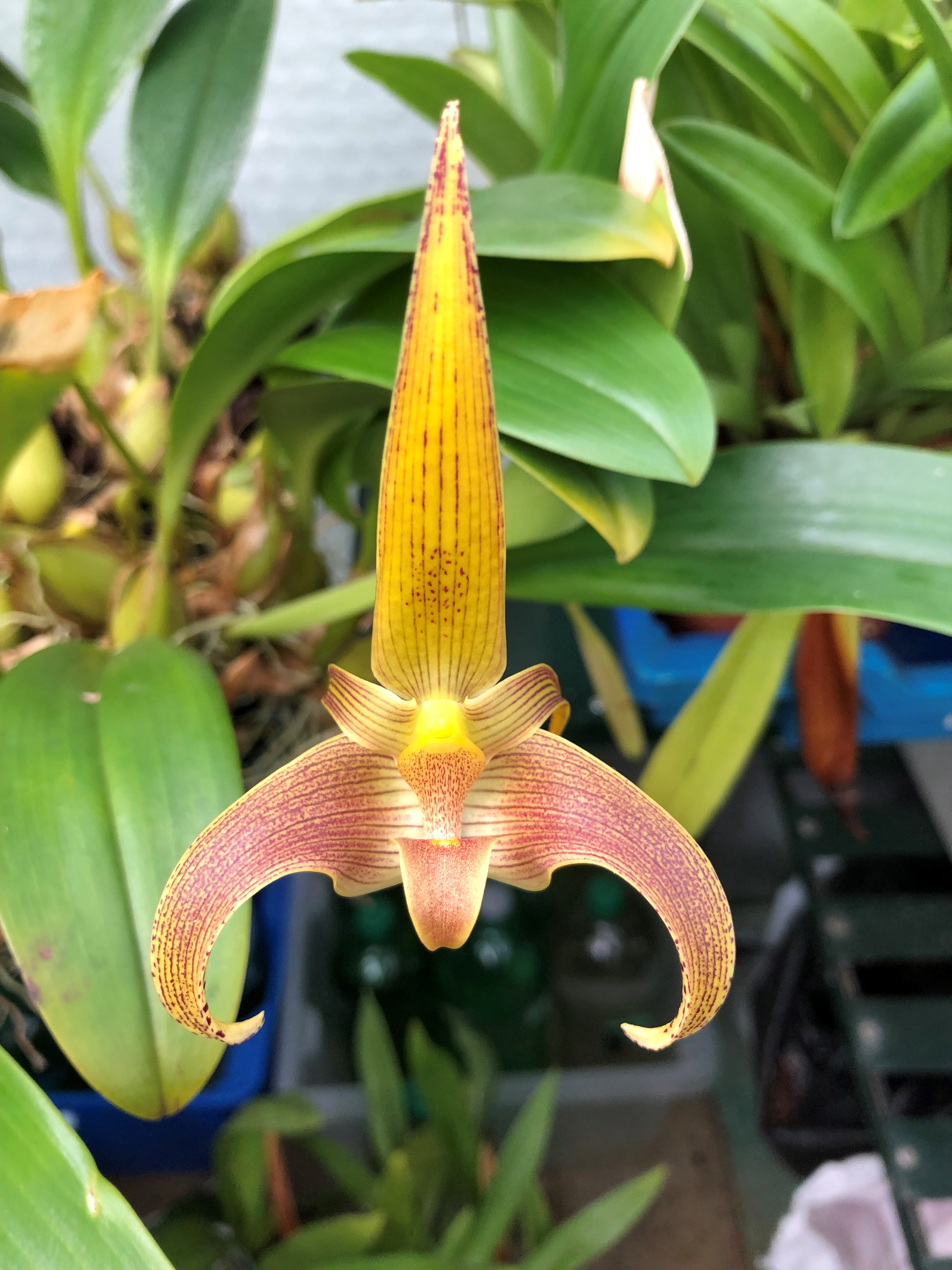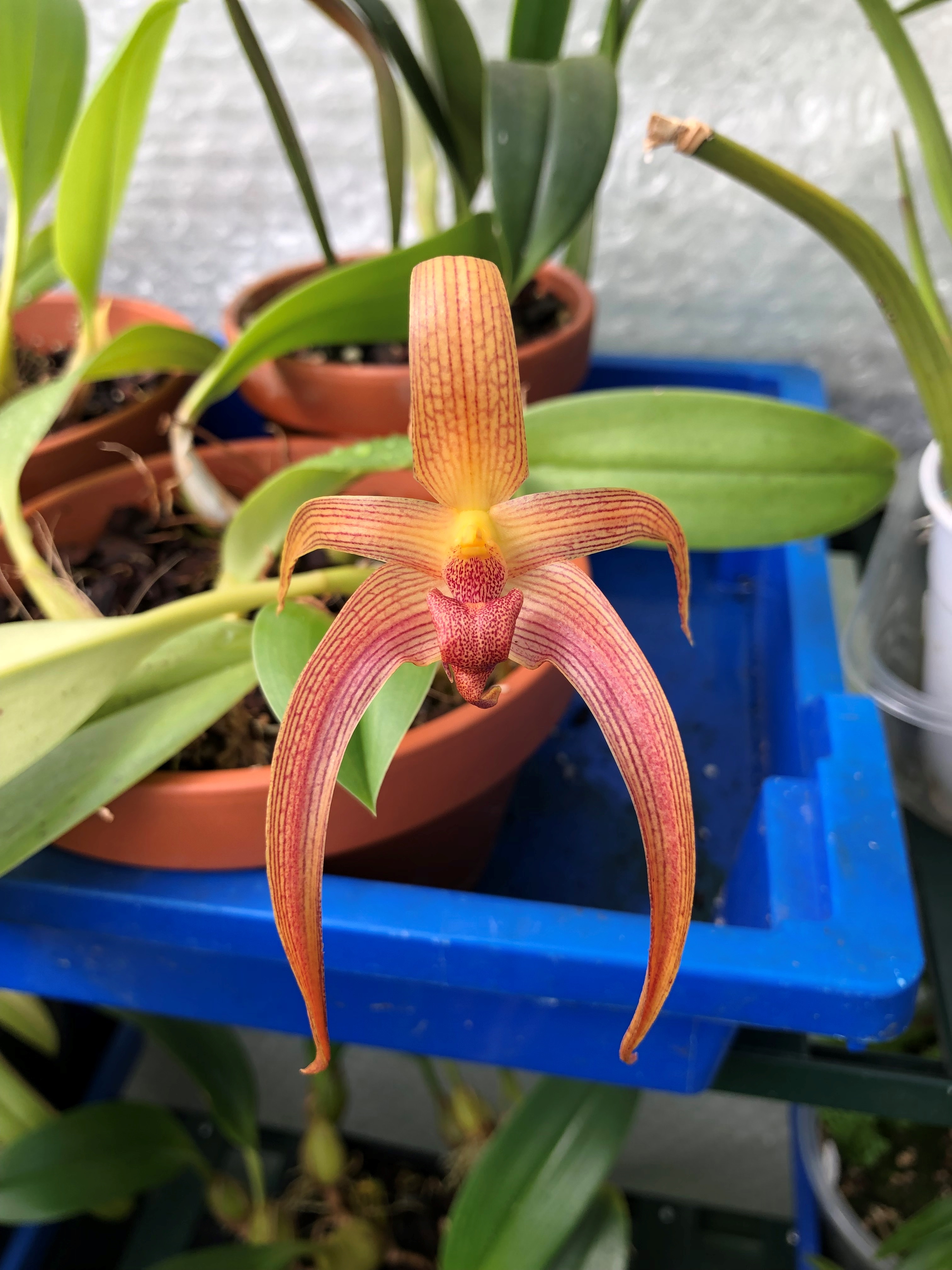 And Bulbophyllum saurocephalum (the Snake's Head, or Lizard's Head, Bulbophyllum) grown by the same member: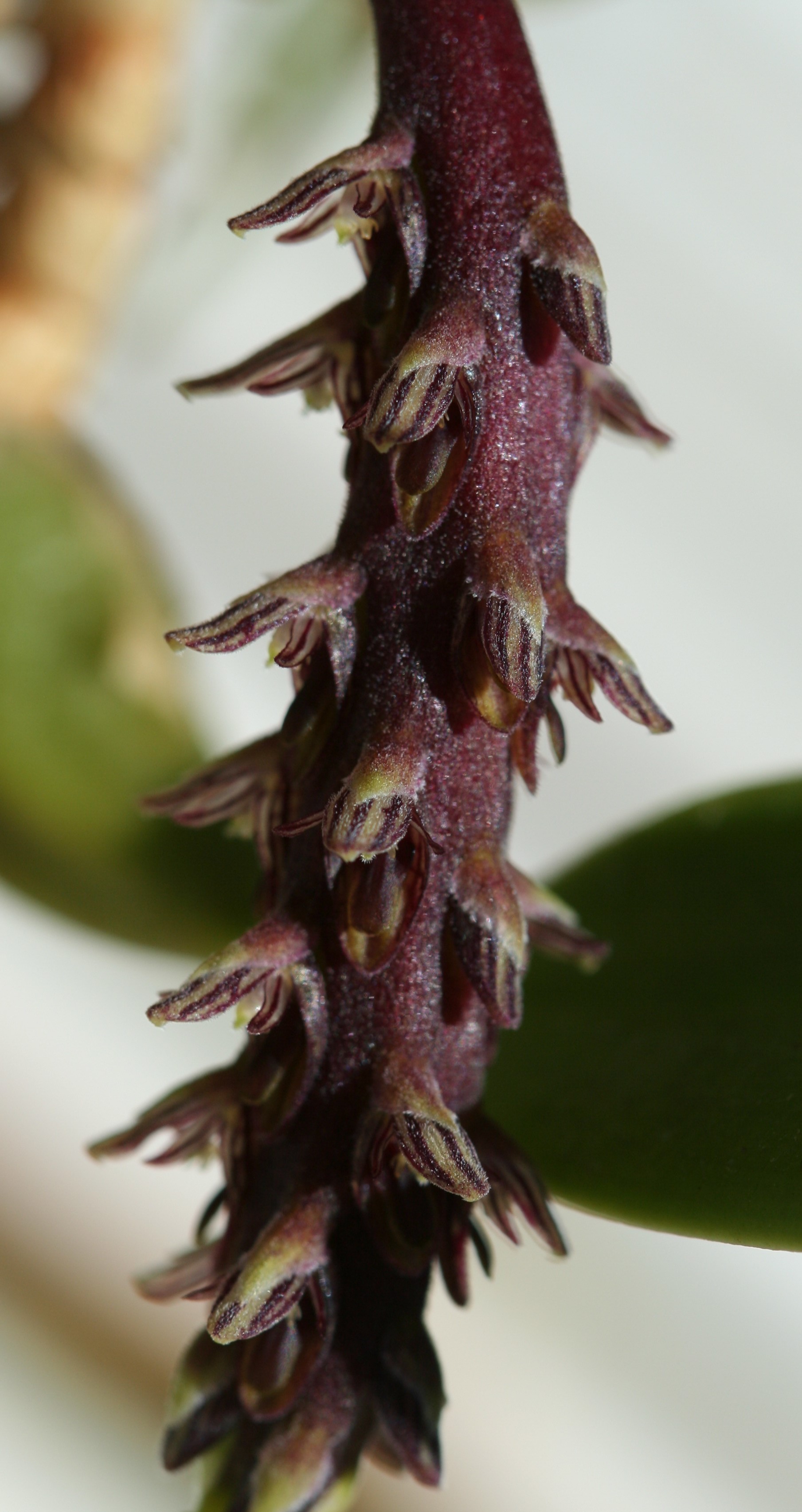 A Cymbidium and a very striking Pleurothallis gargantua: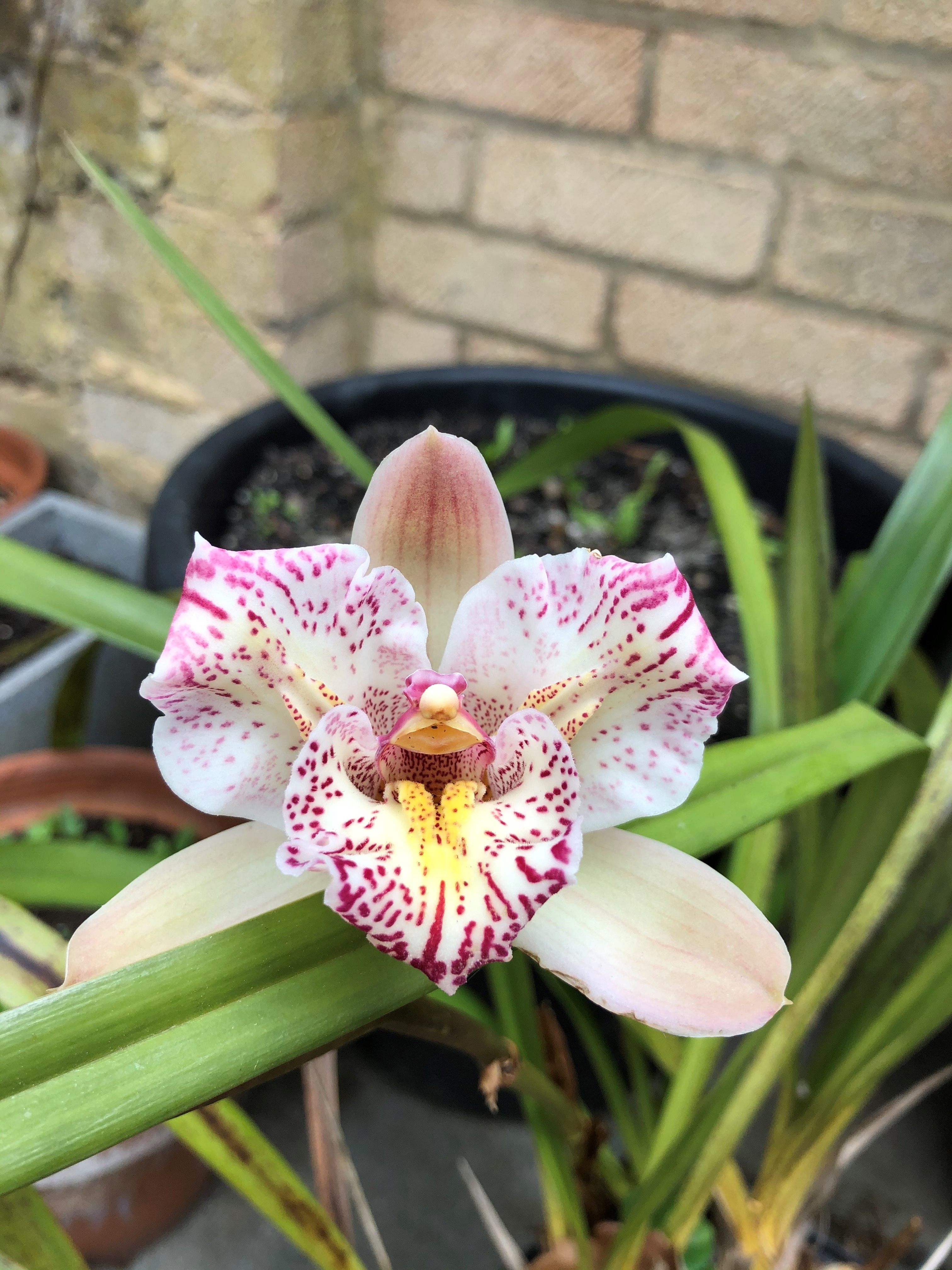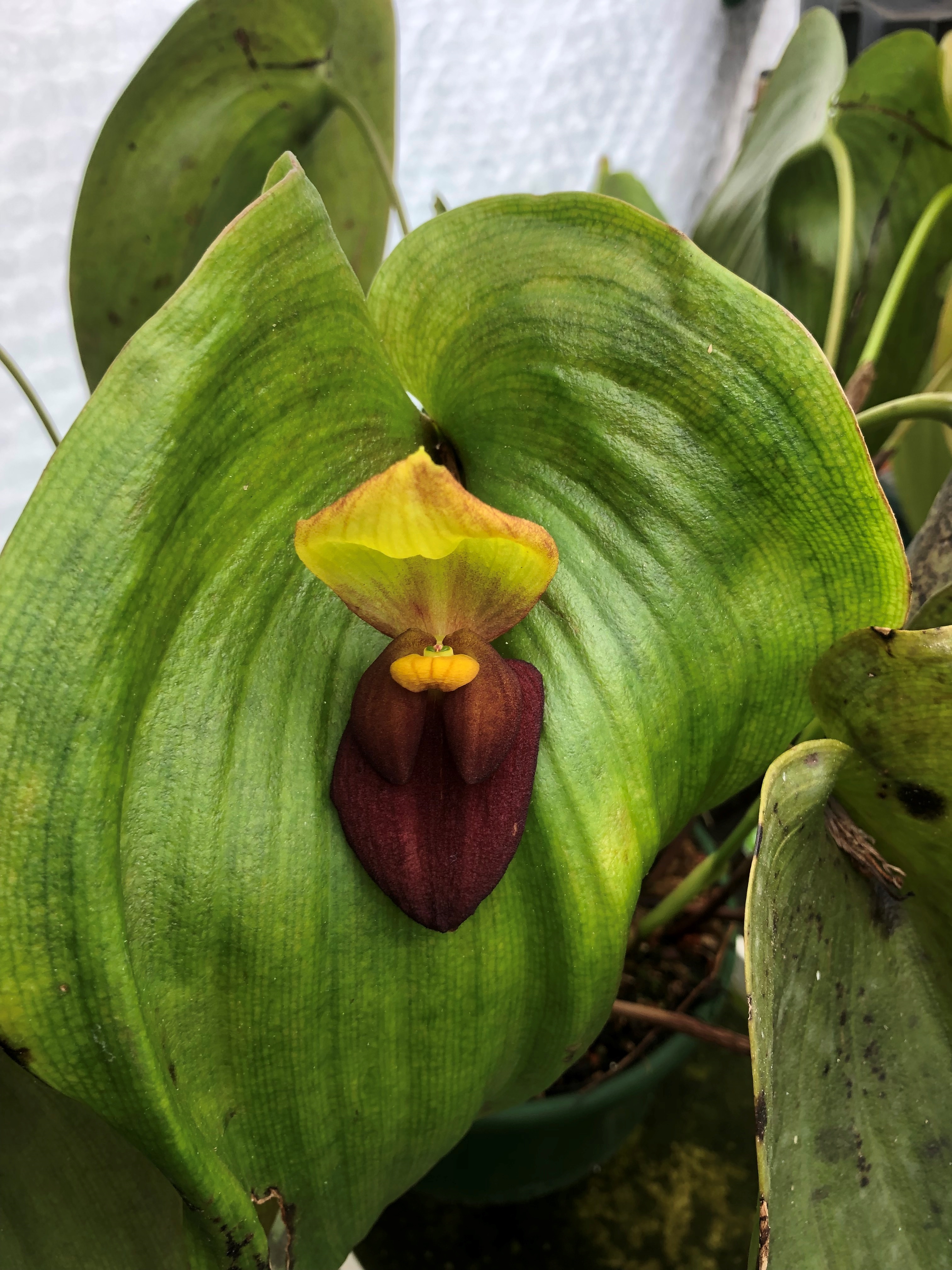 Mediocalcar decoratum and Polystachia maculata x campyloglossa: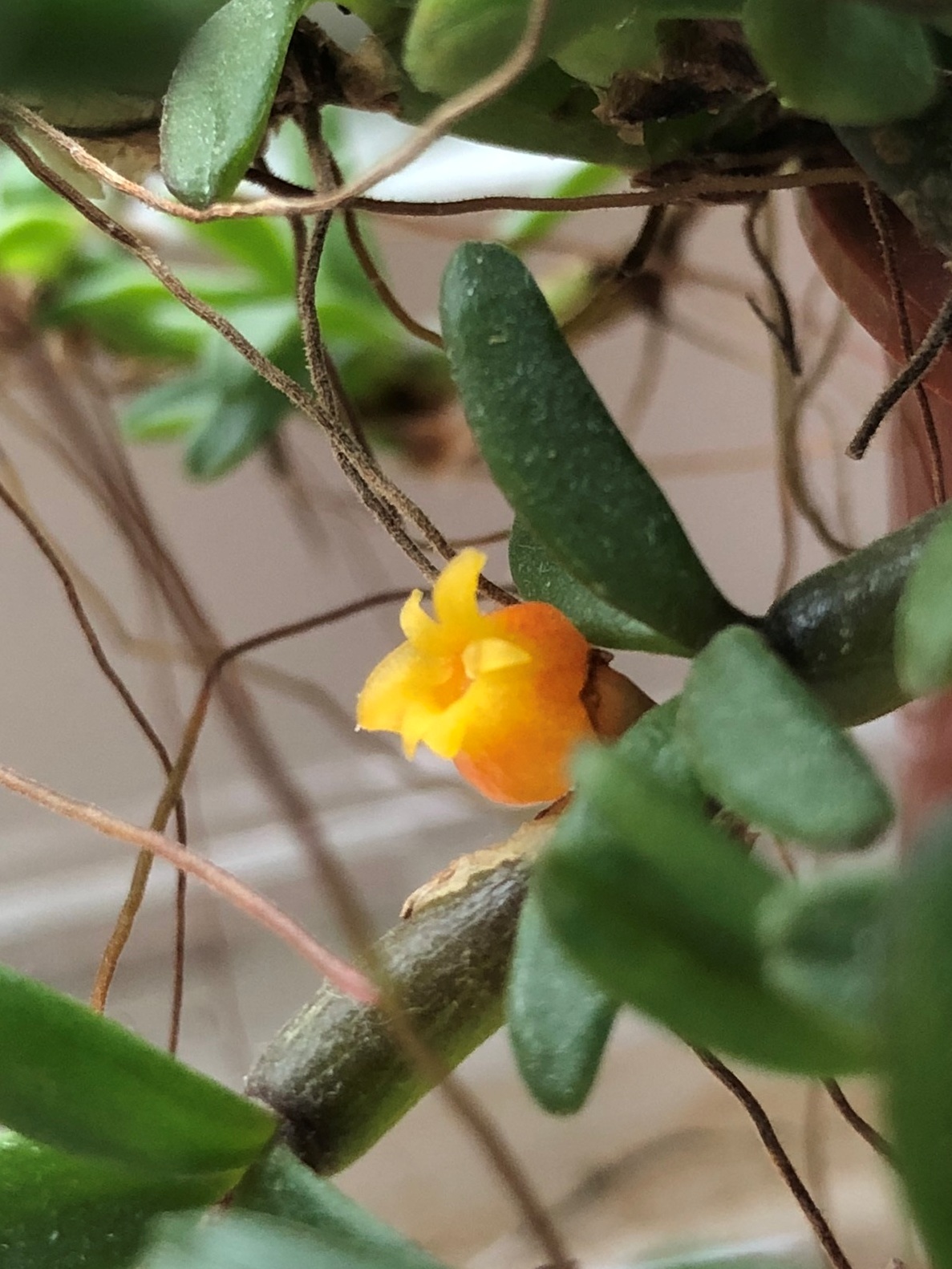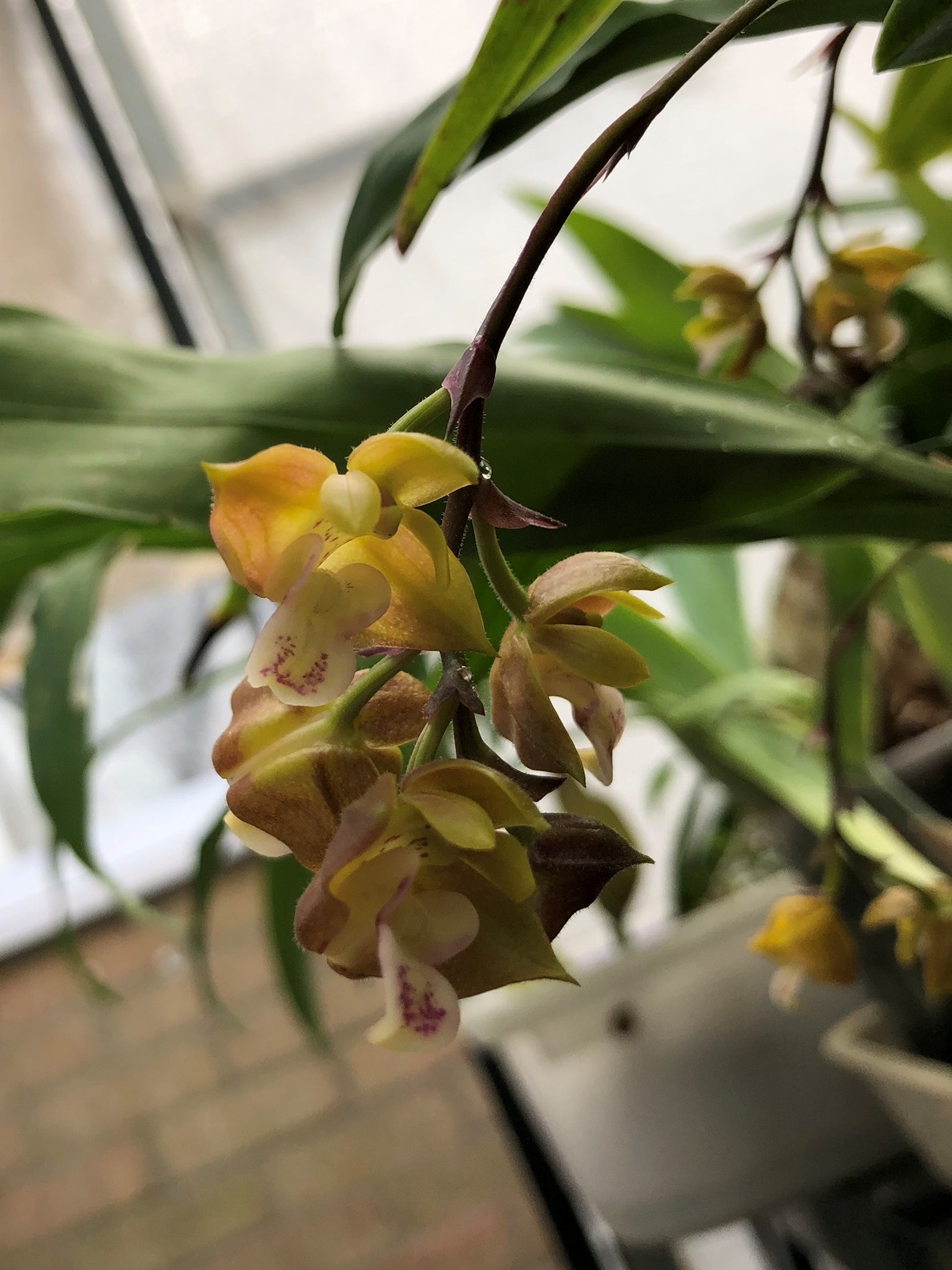 A couple of Brassias; Brascidostele Gilded Tower 'Mystic Maze' and Brassia verrucosa: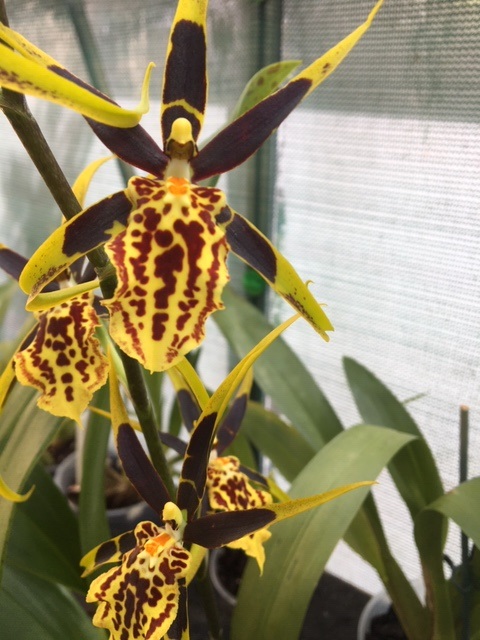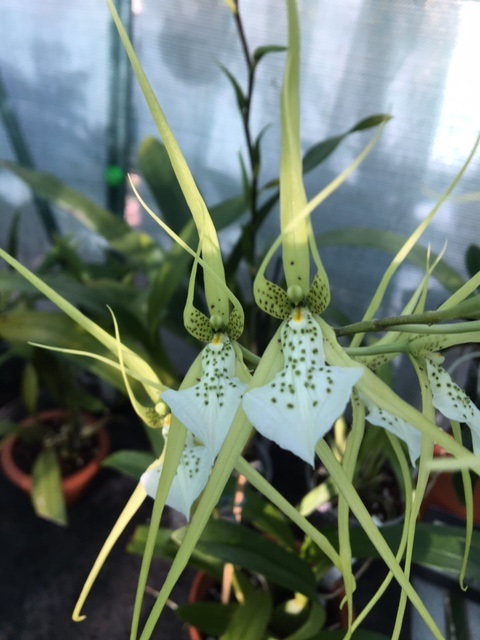 A different Brascidostele (or Bankfieldara) Gilded Tower 'Mystic Maze' and an Epidendrum radicans grown by another member: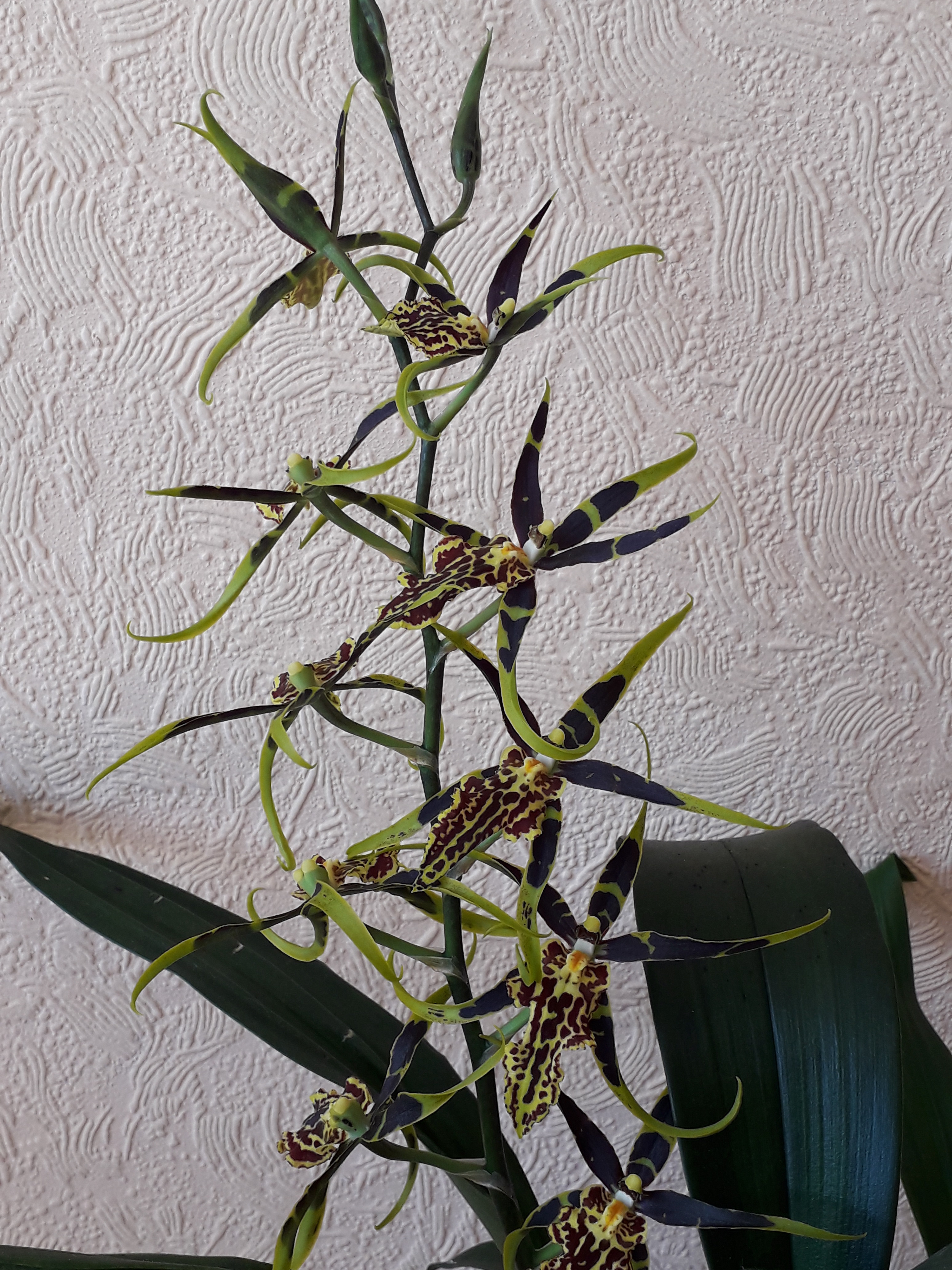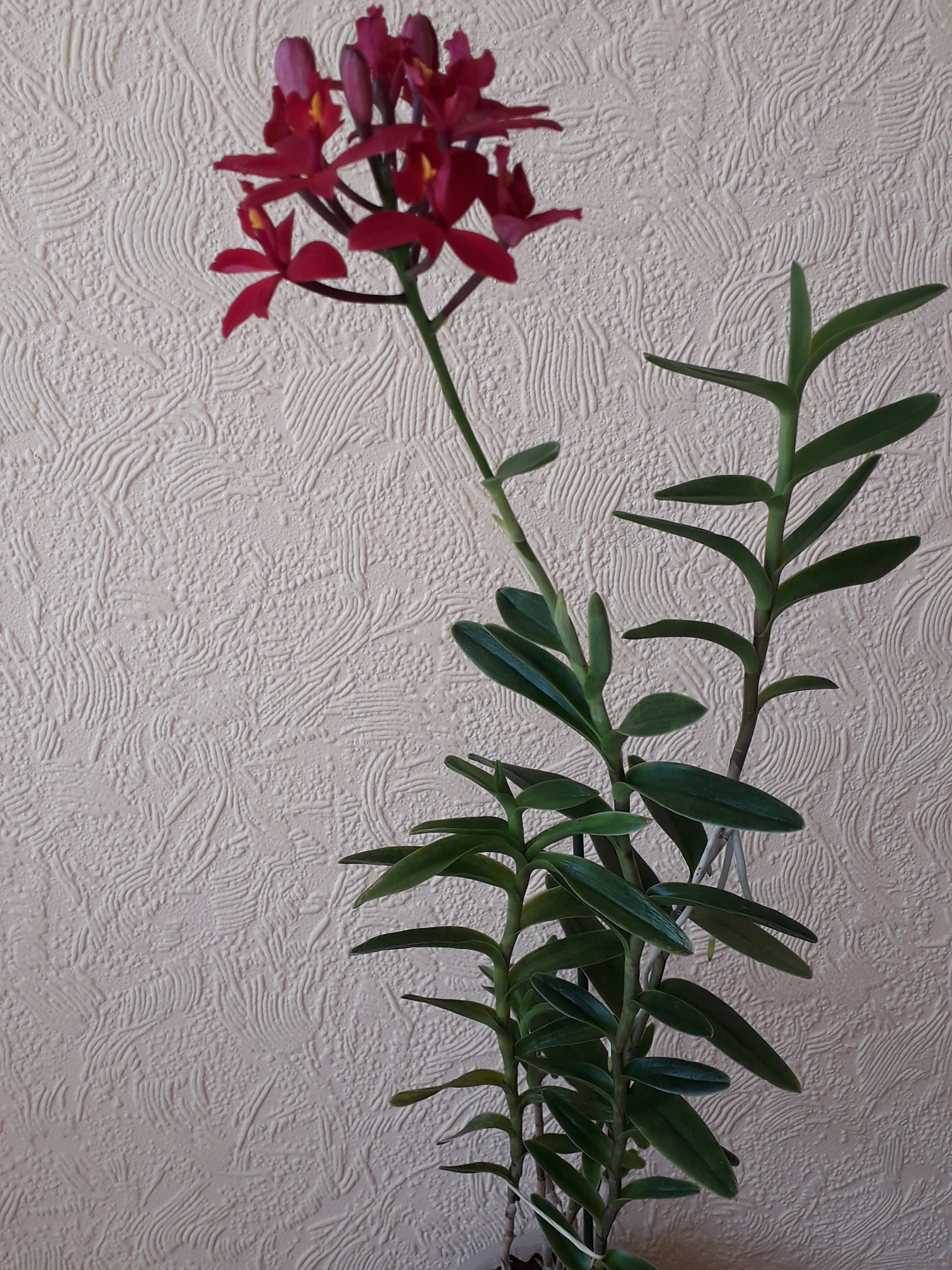 Phalaenopsis japonica and Vanda falcata: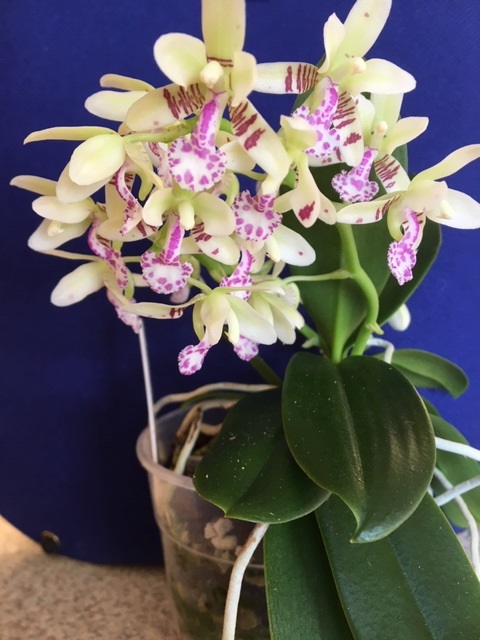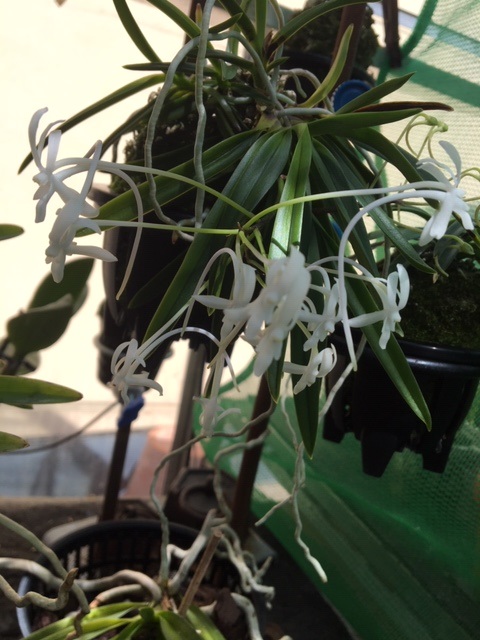 A very handsome Dendrobium - Dendrobium chryseum: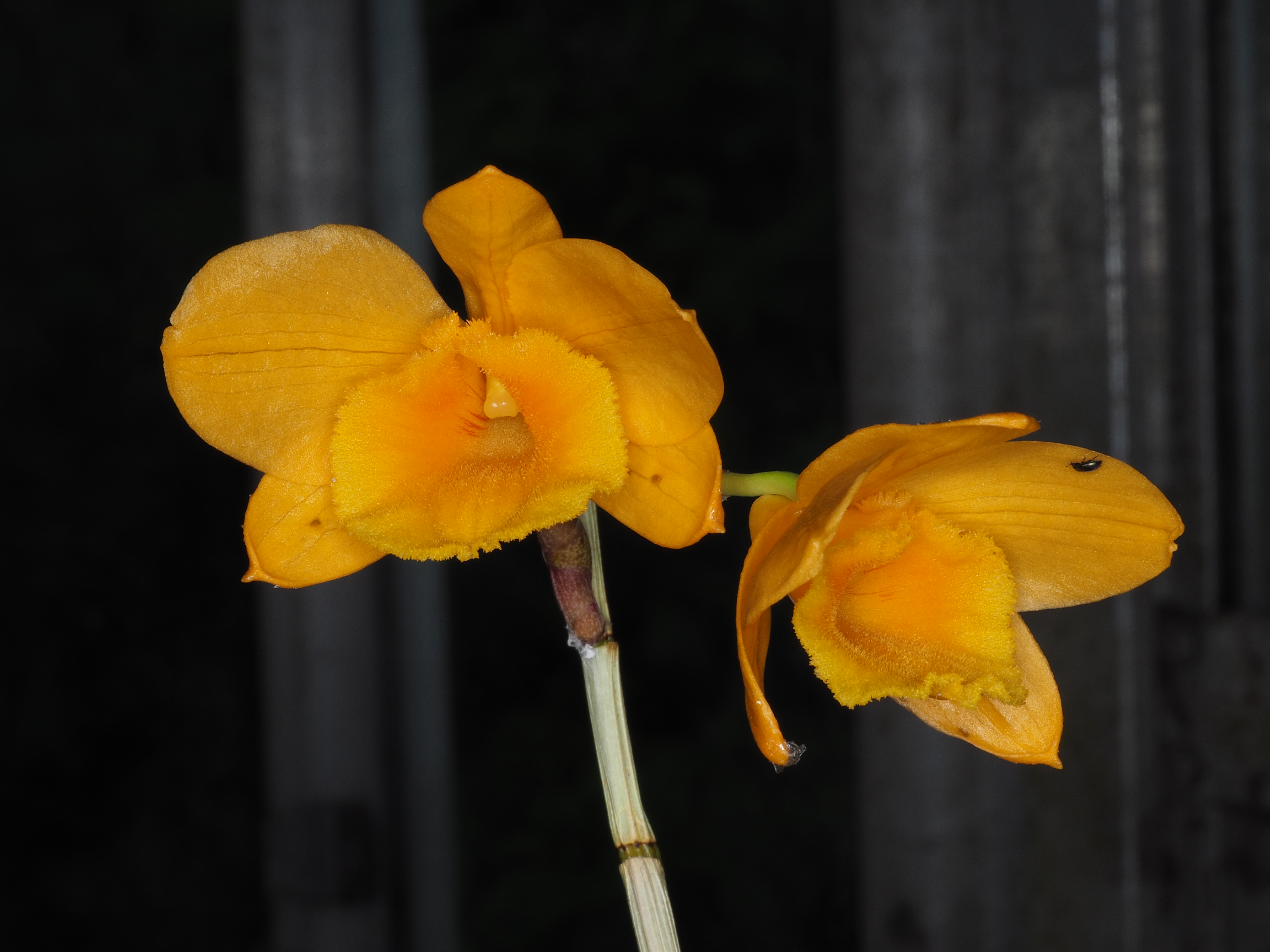 Lycaste deppei and Thunia veitchii: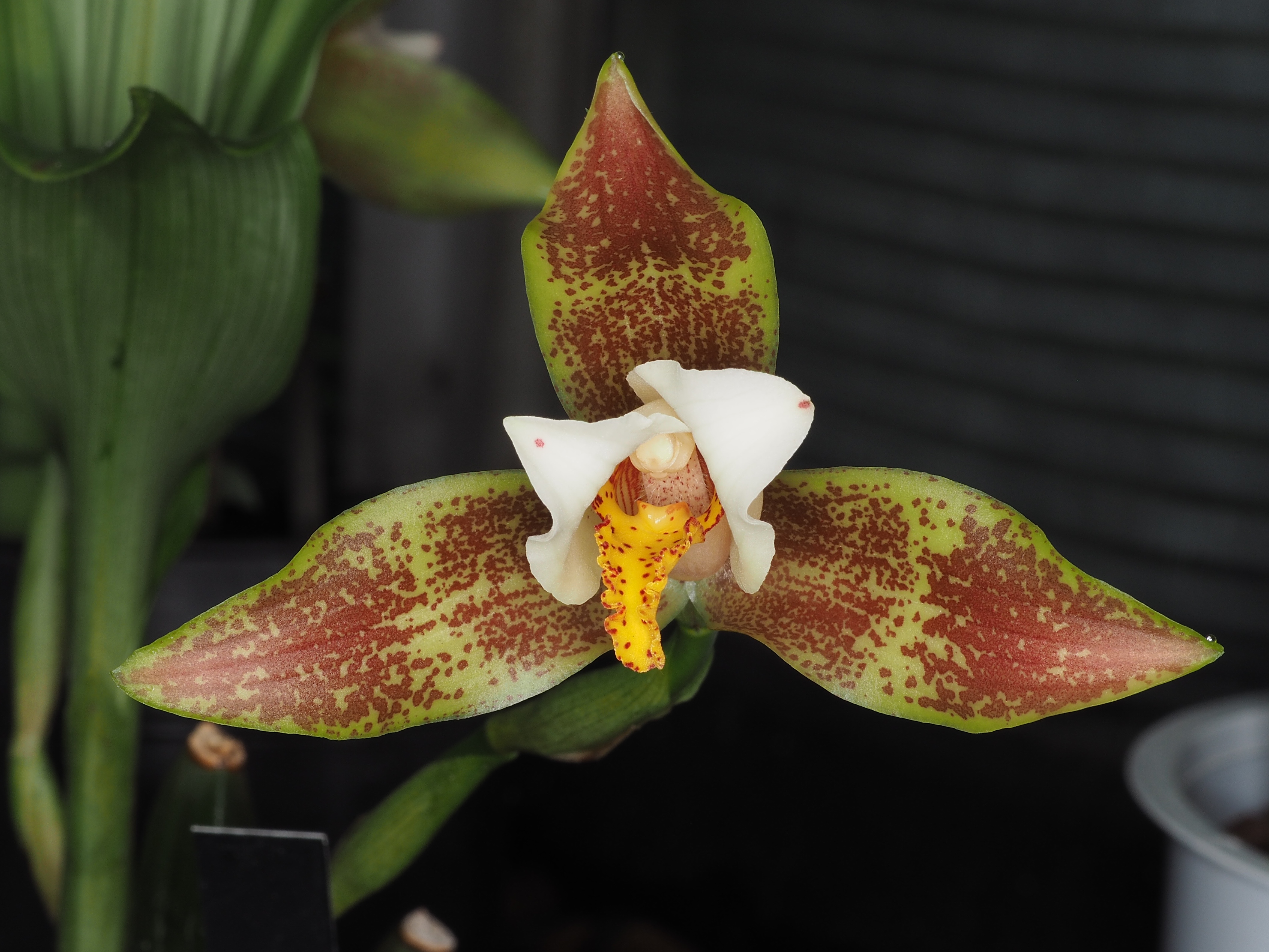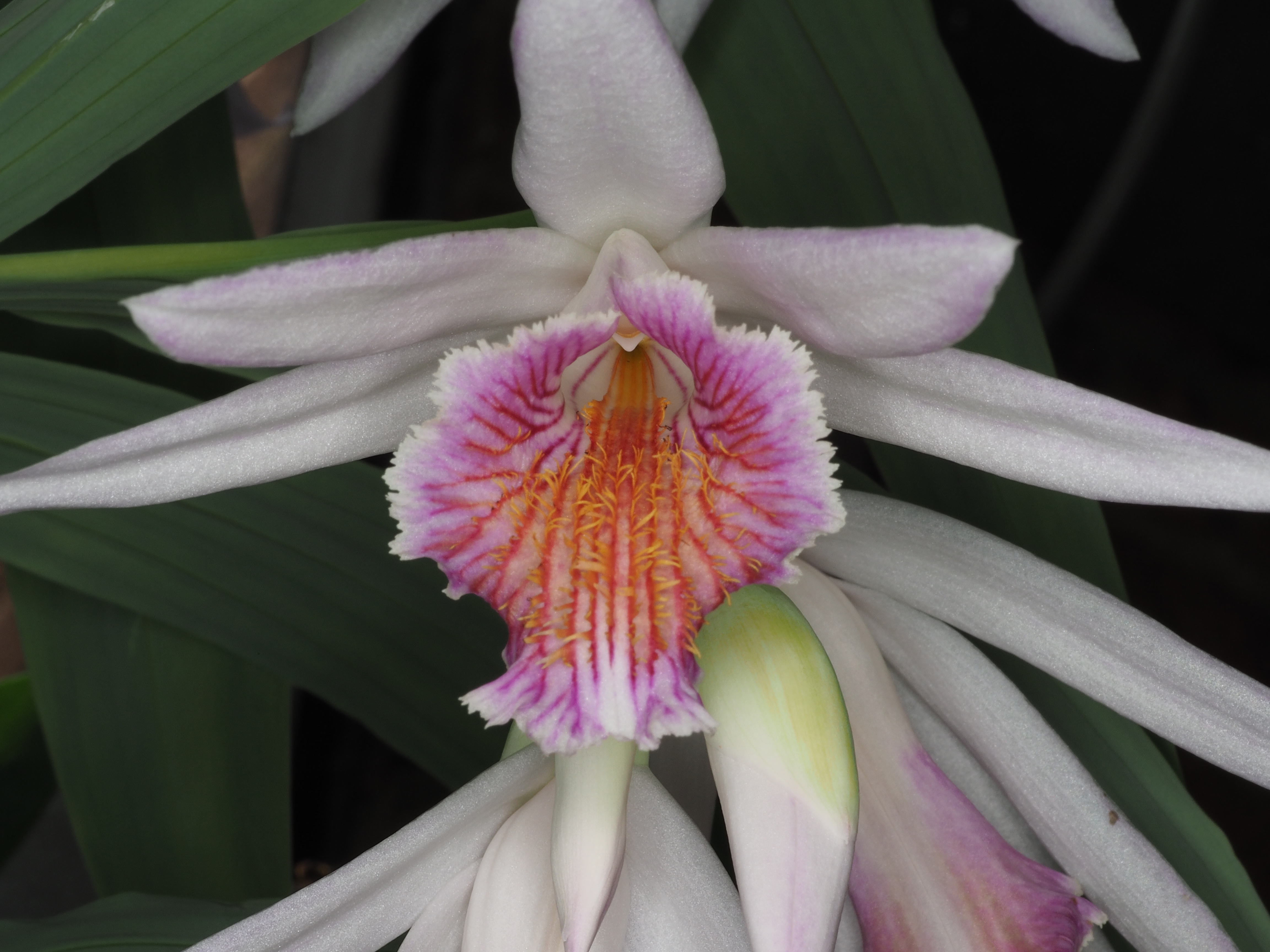 Two different views of a Bulbophyllum: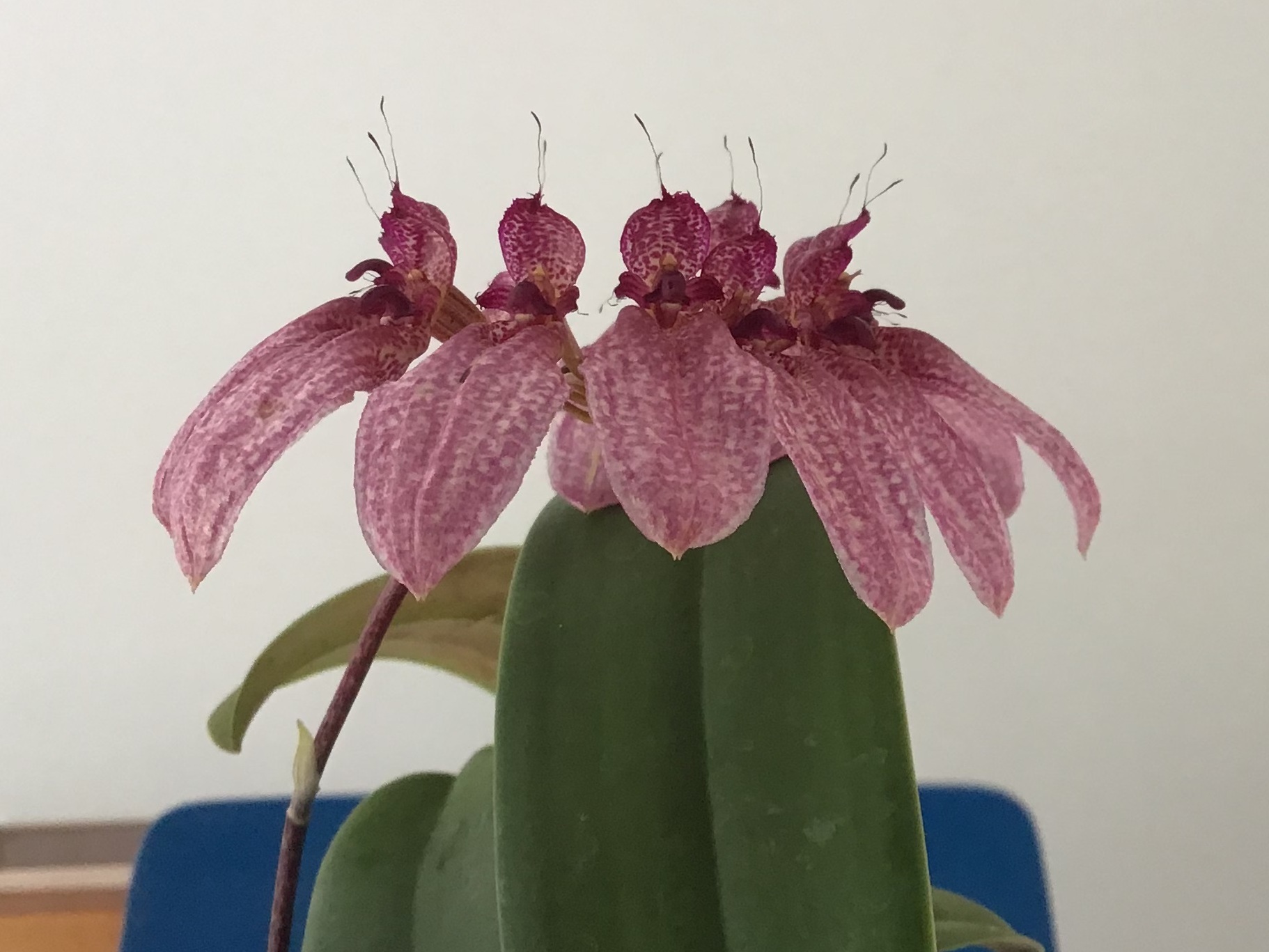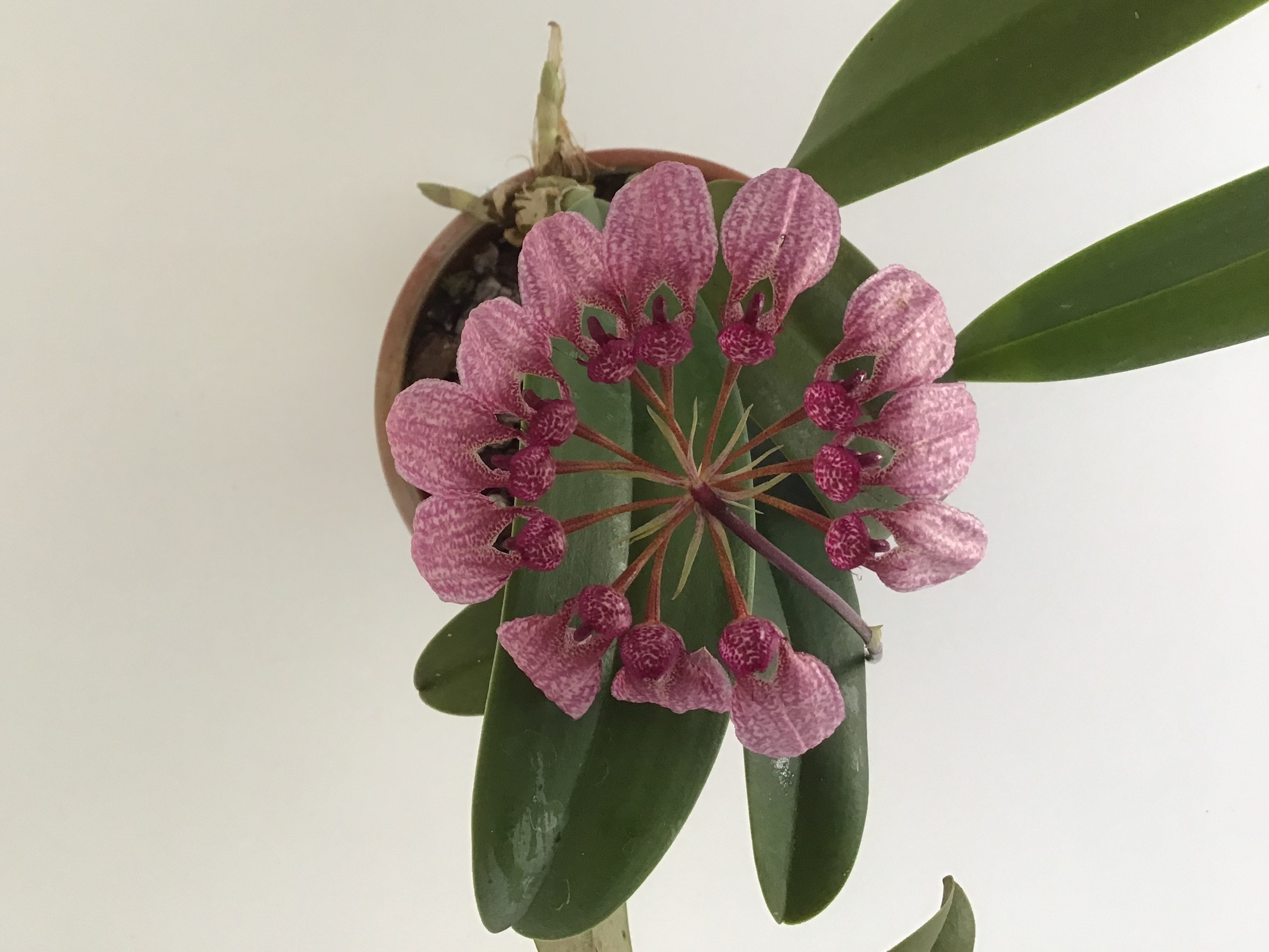 Some examples of the range of Phalaenopsis grown by one of our members: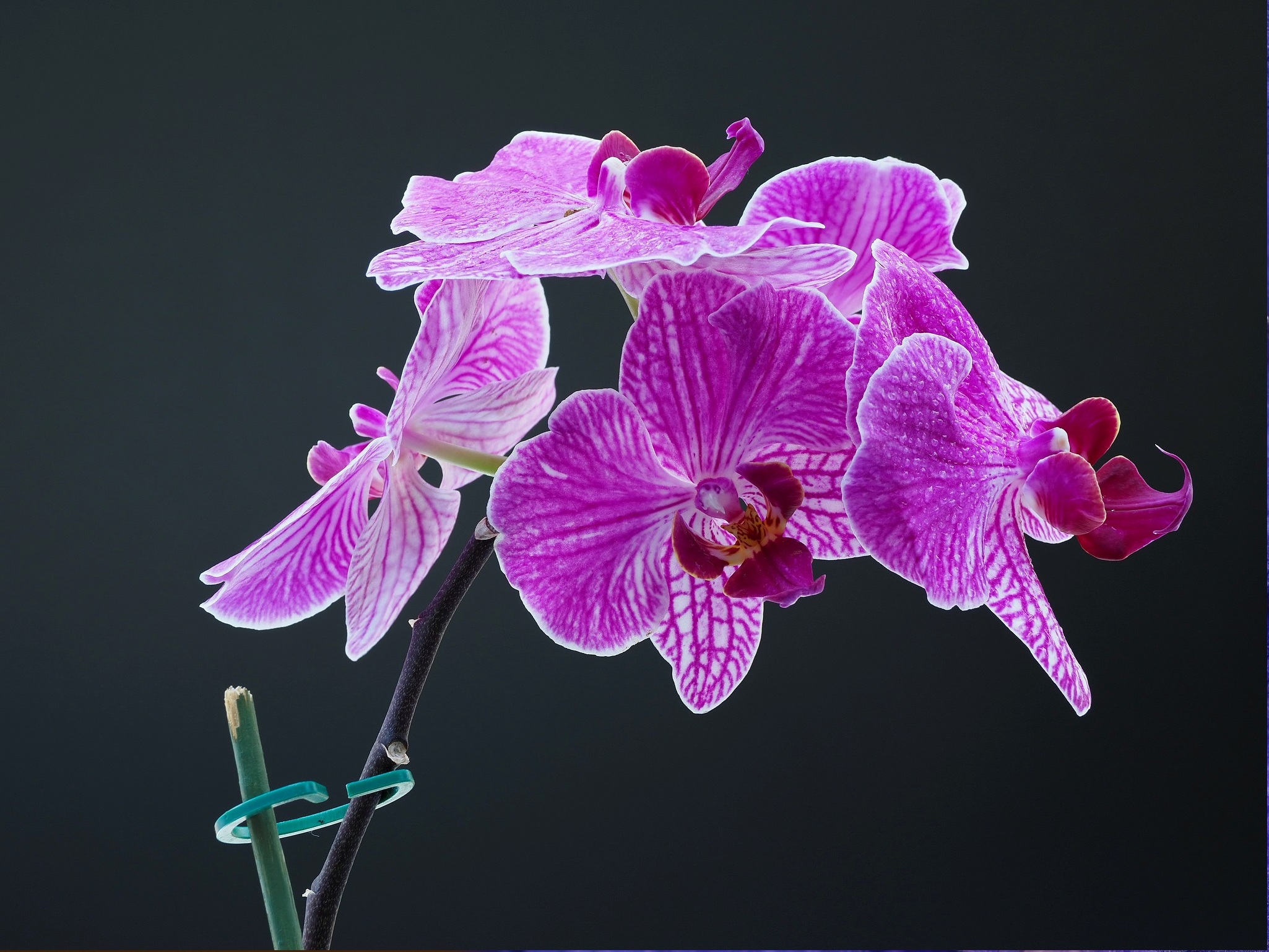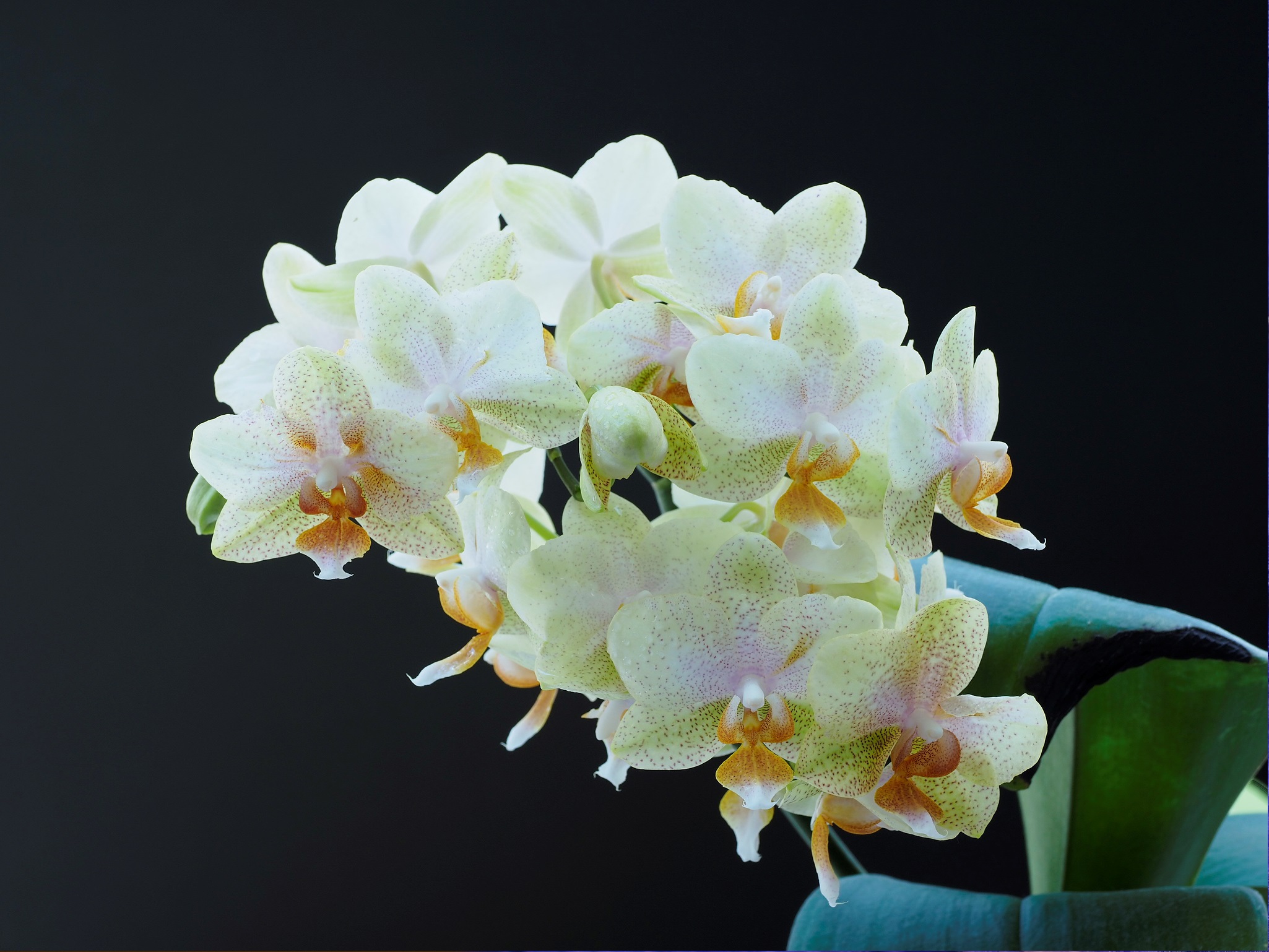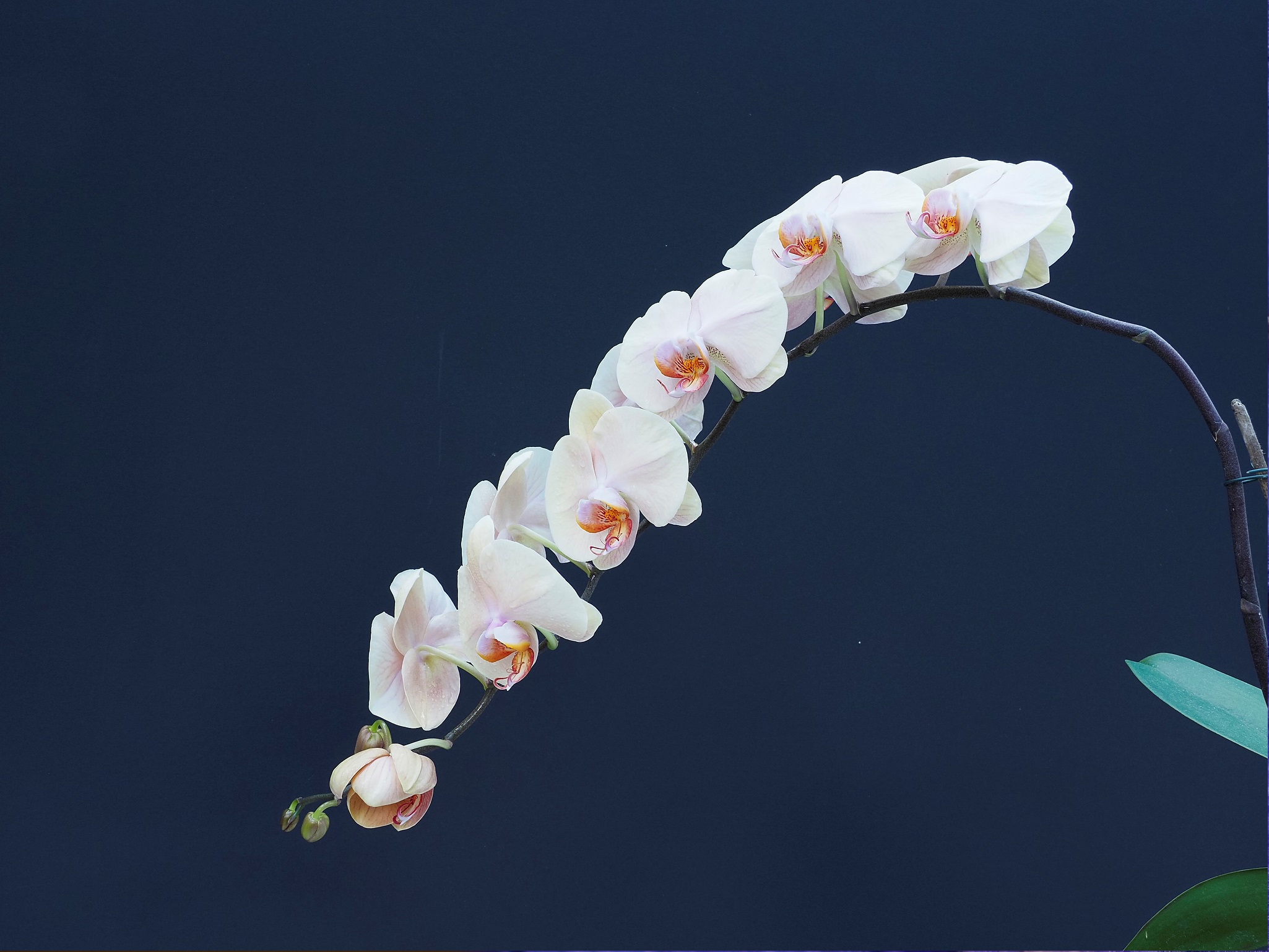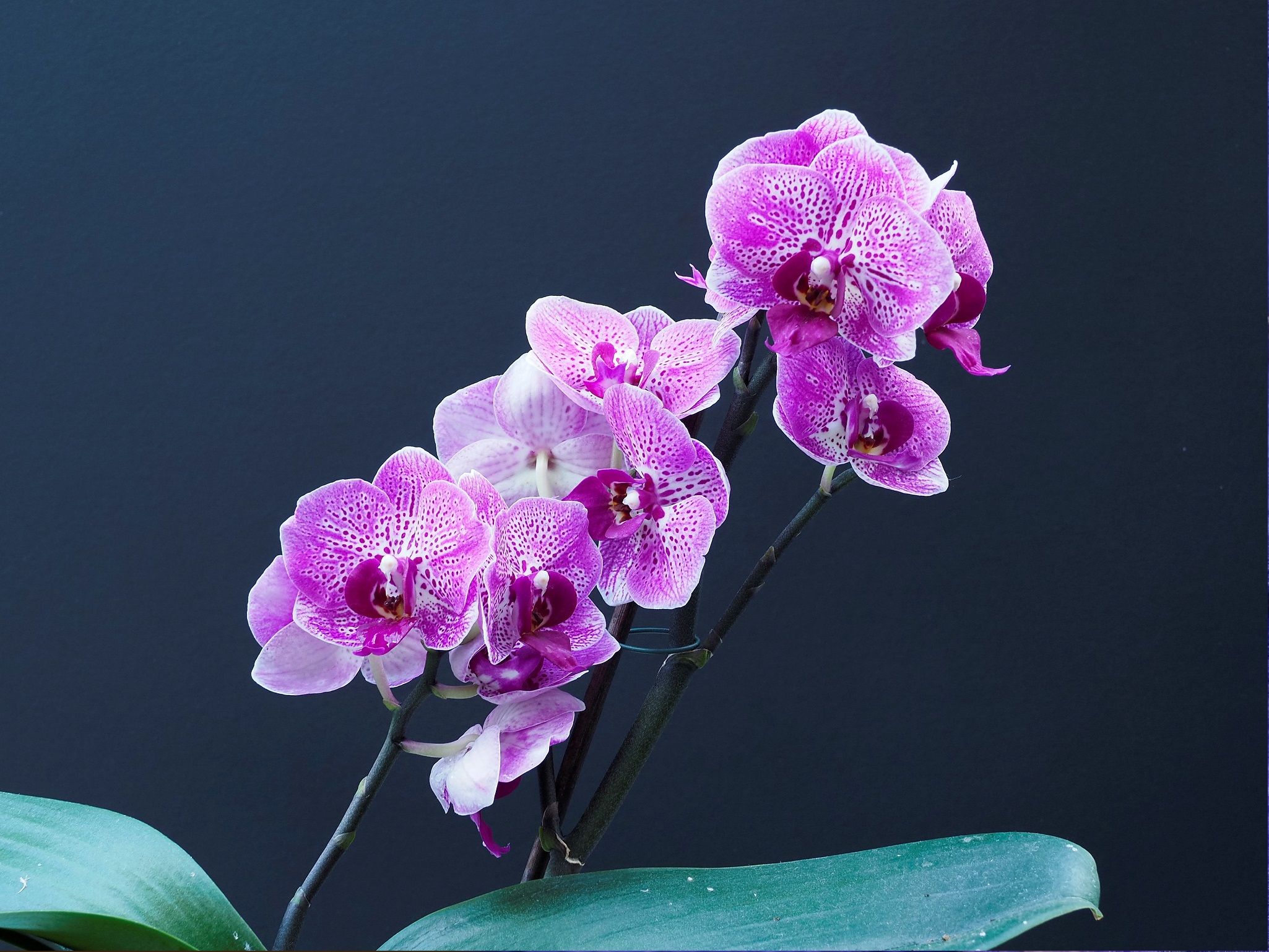 An Odontoglossum and a Cattleya: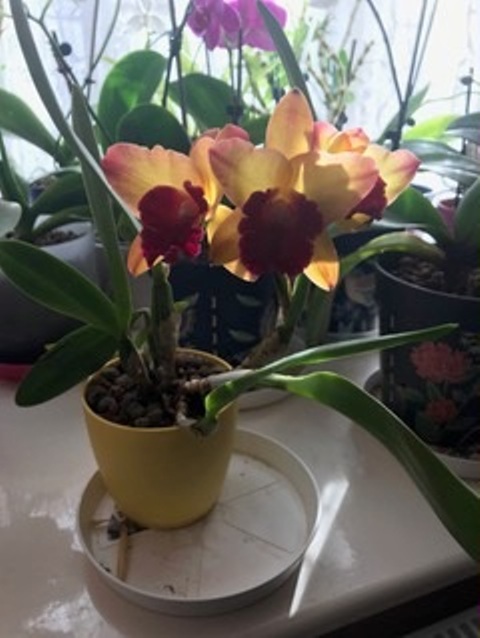 Variety in Prostheceas: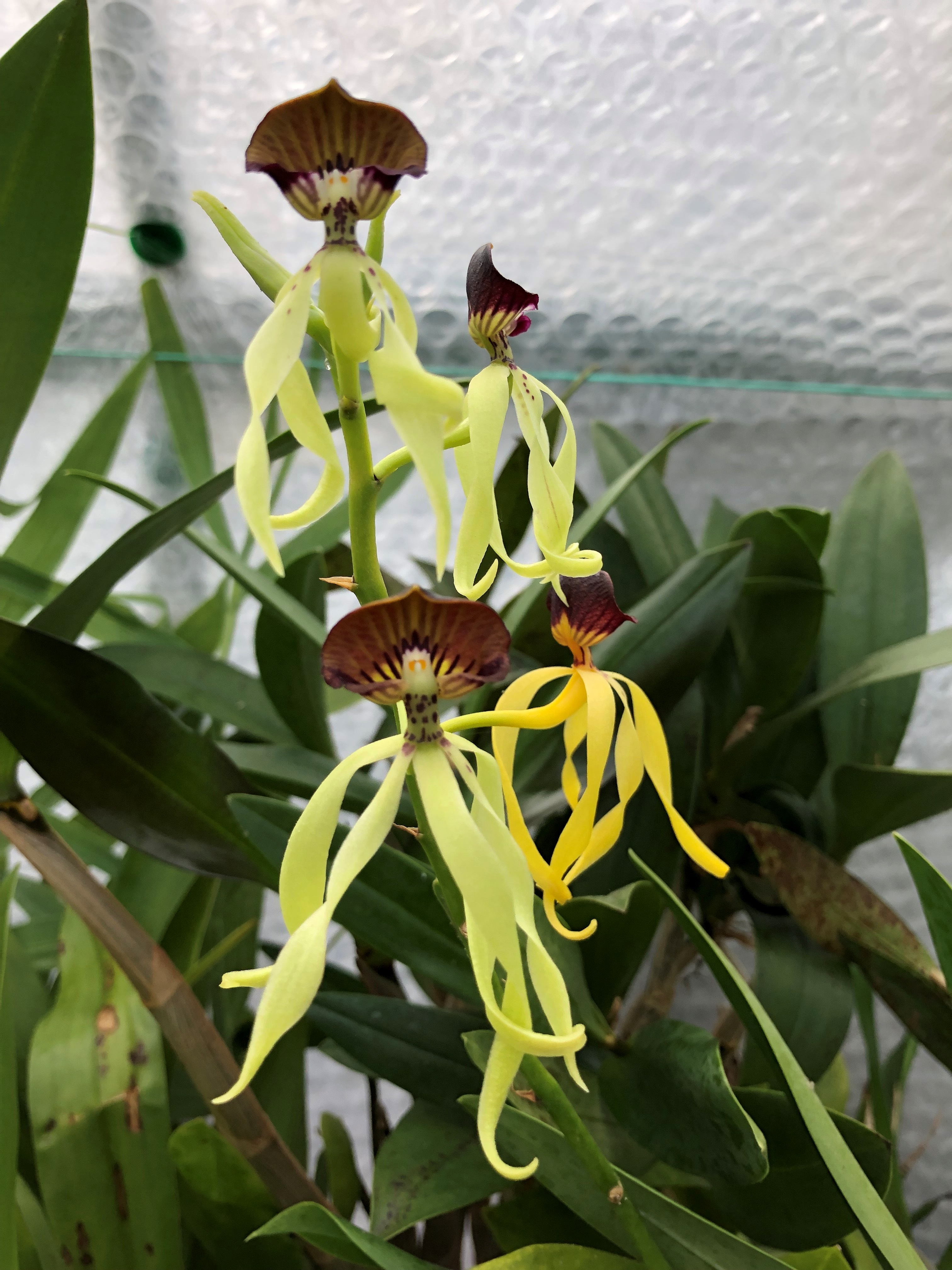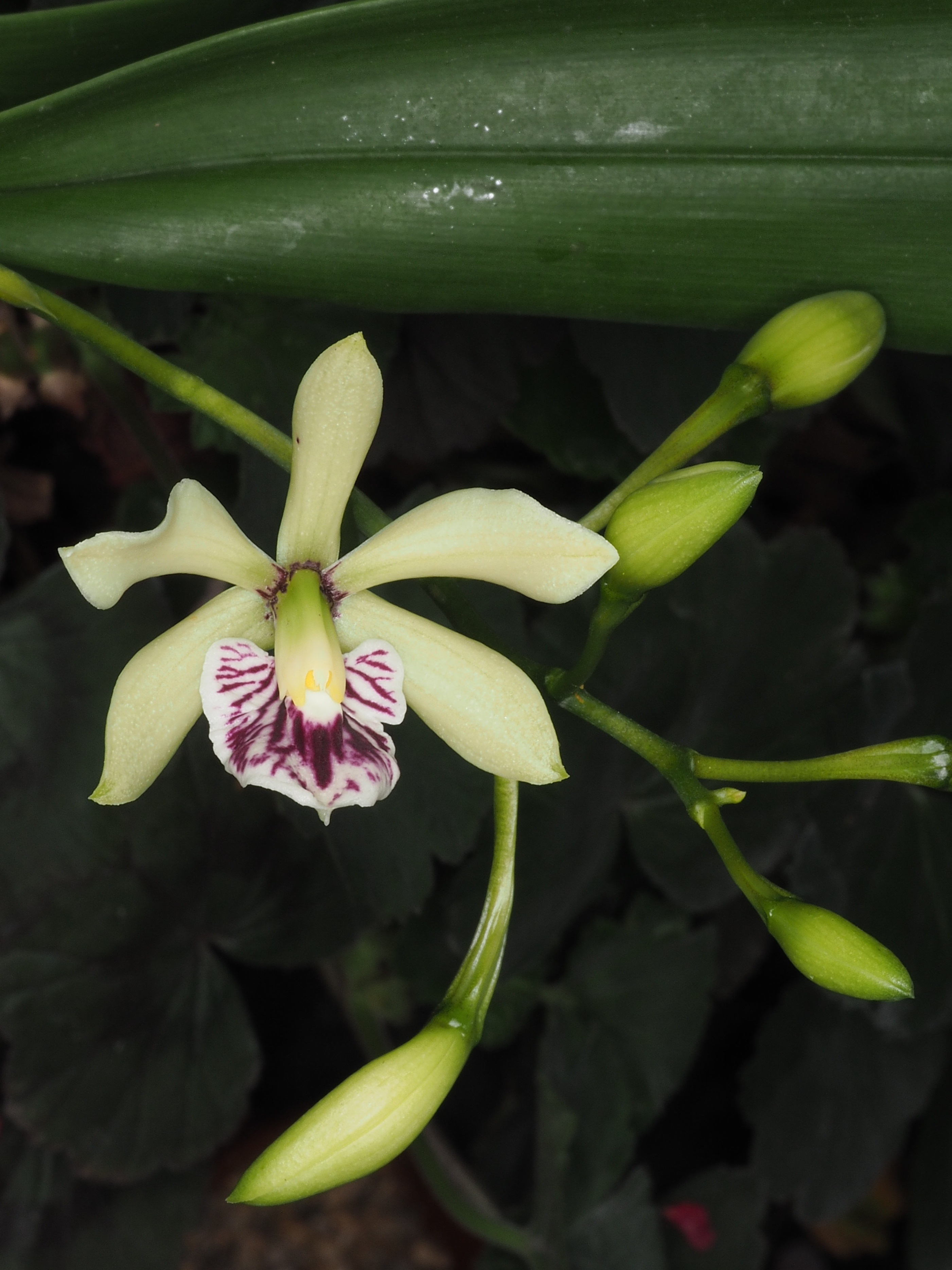 Another couple of Phalaenopsis hybrids: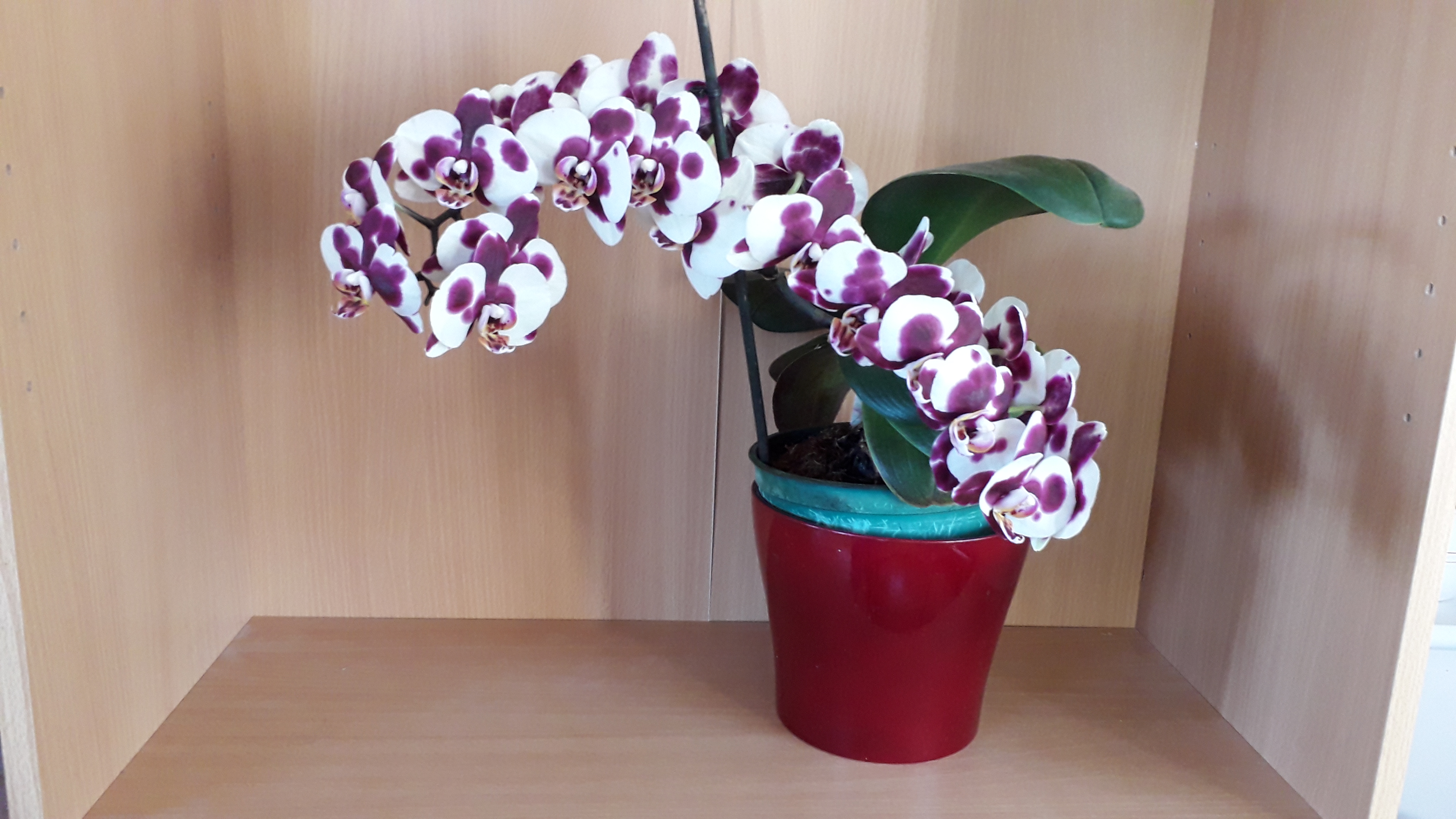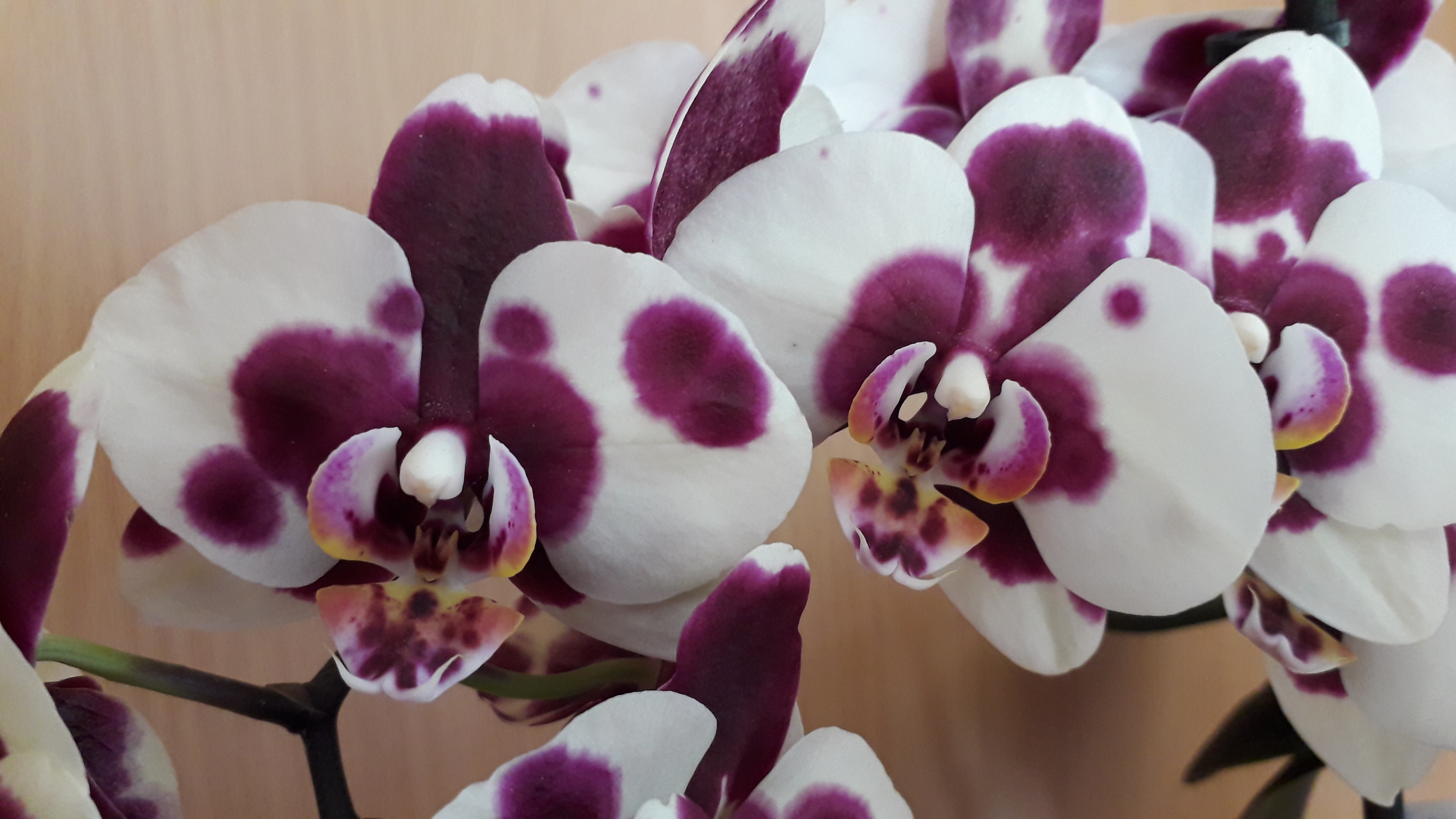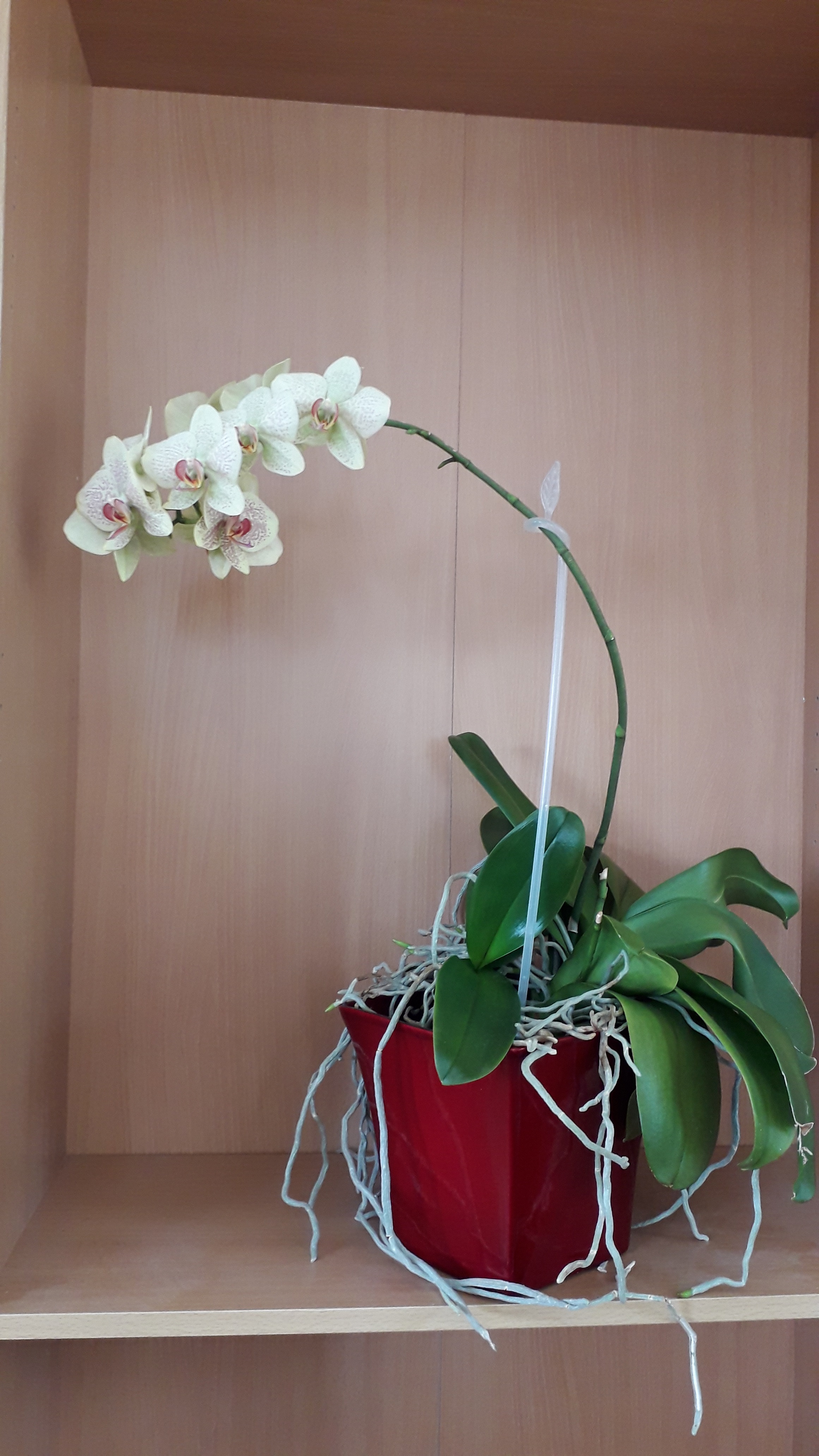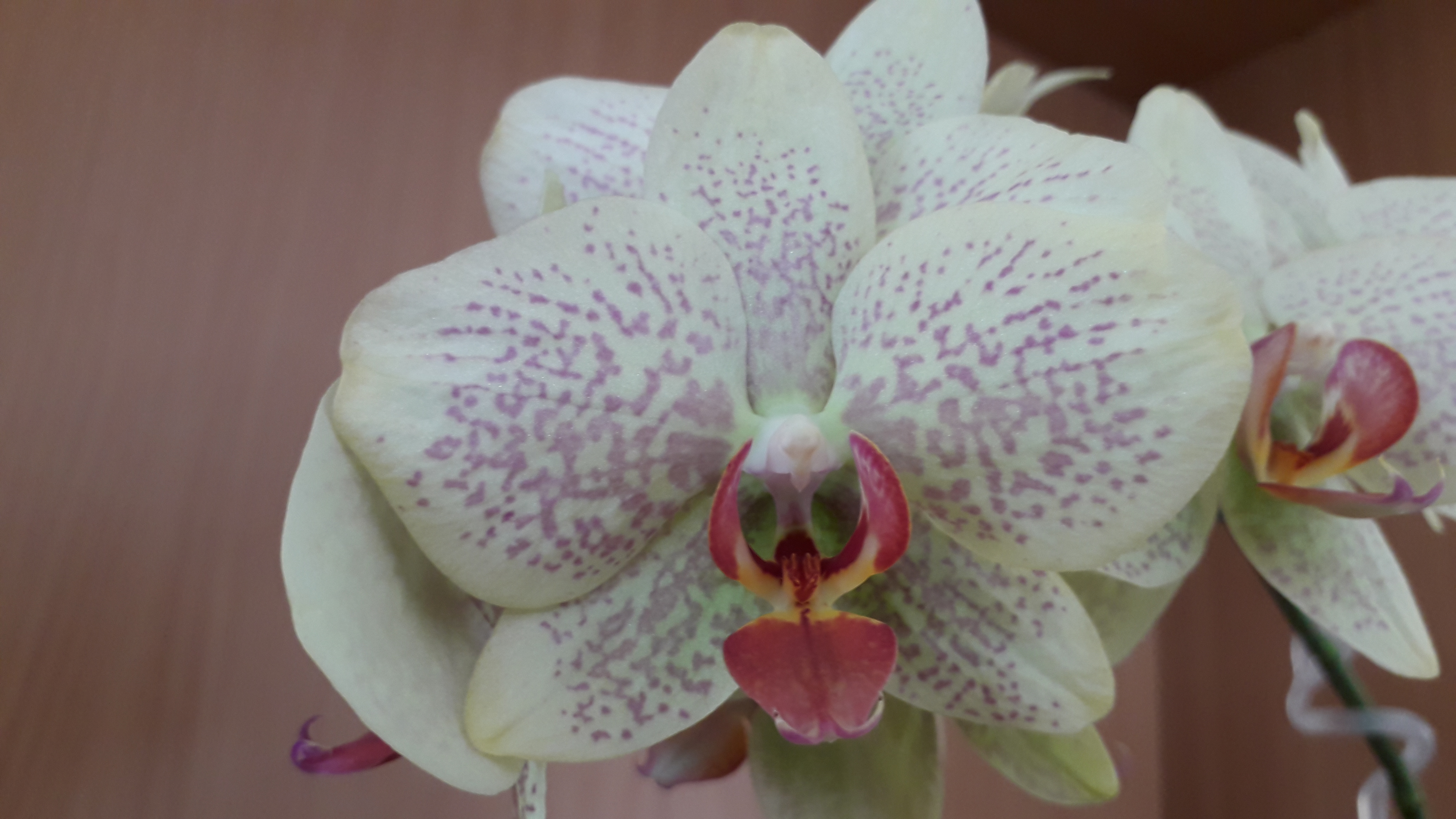 Beallaria Tahoma Glacier Green and Pleurothallis cardiostola: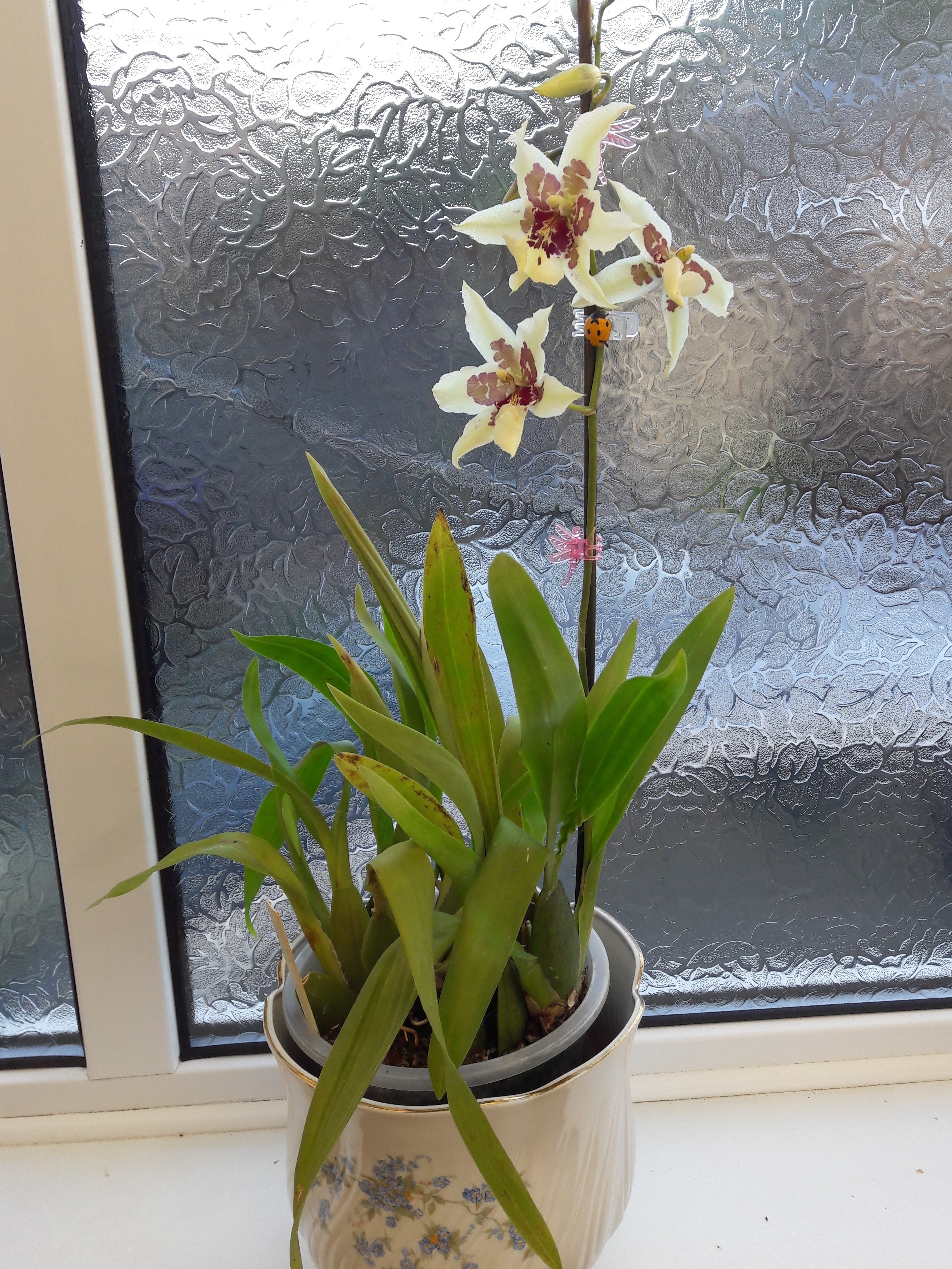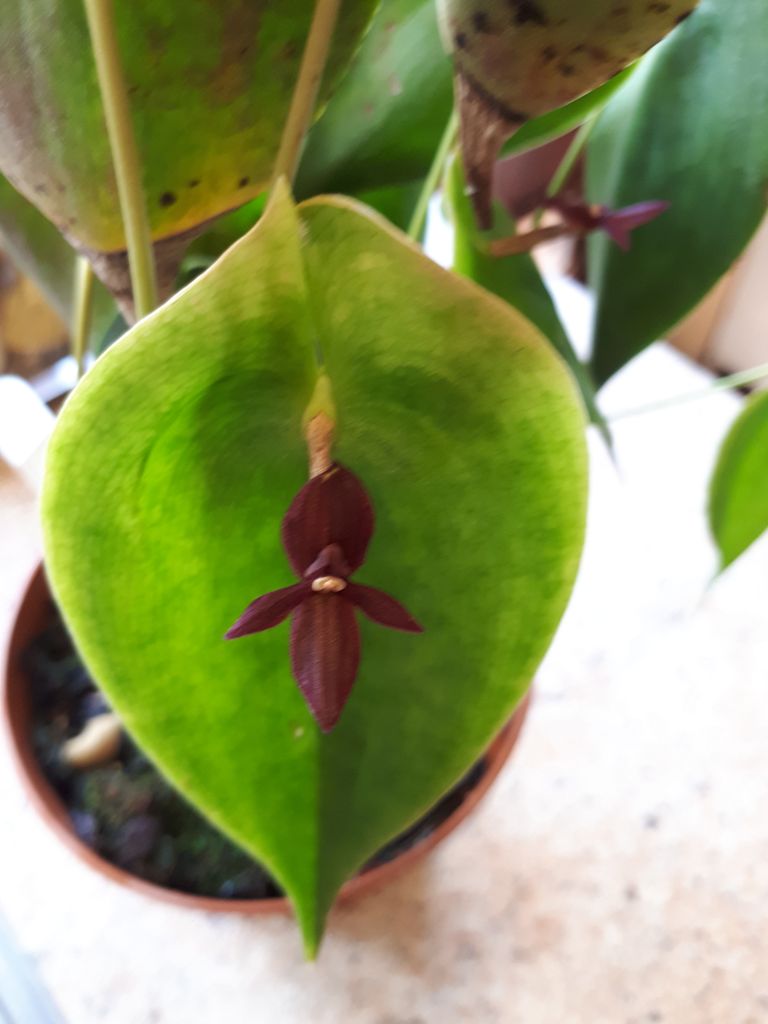 A Bulbophyllum and a Phalaenopsis variety: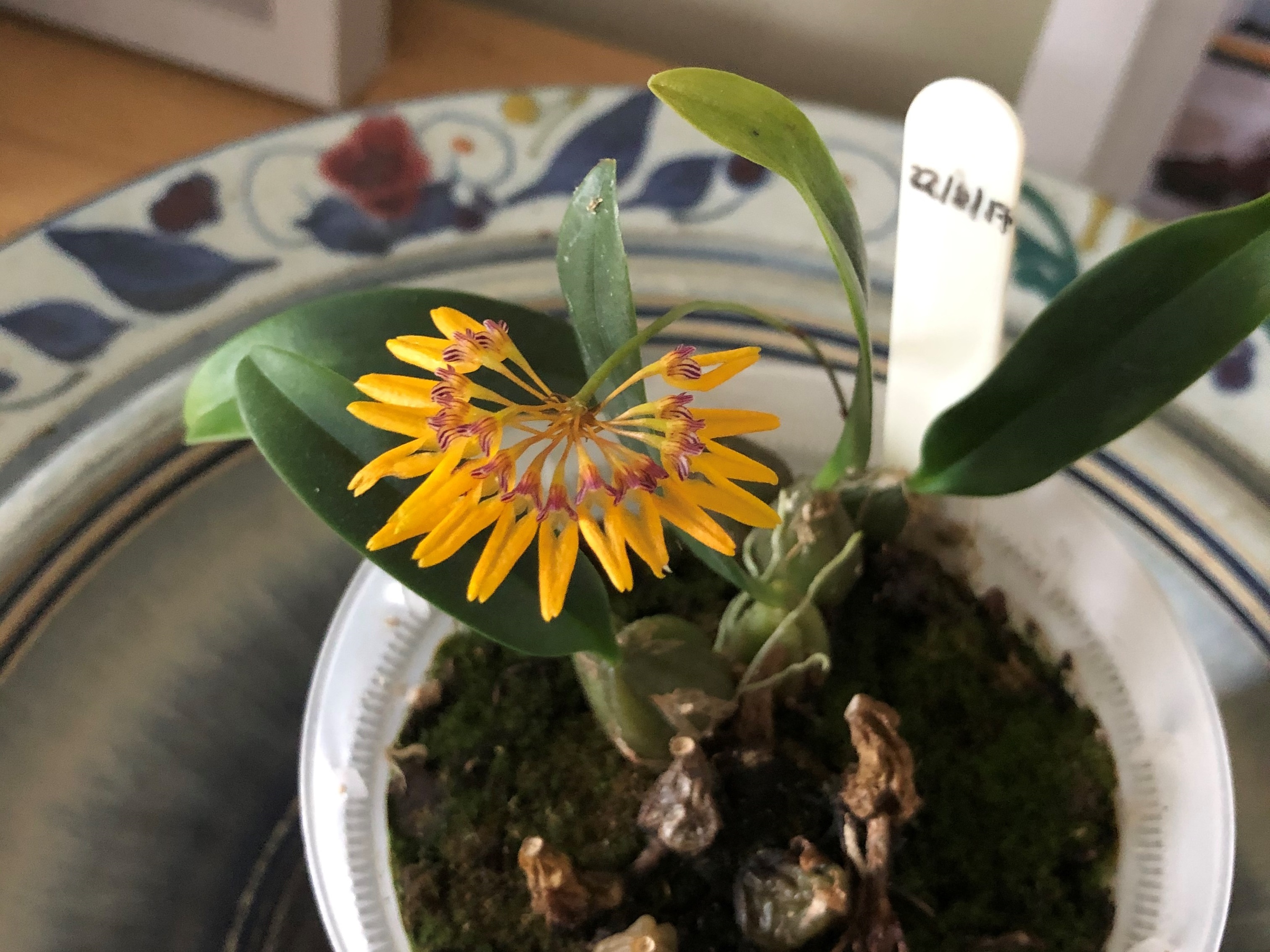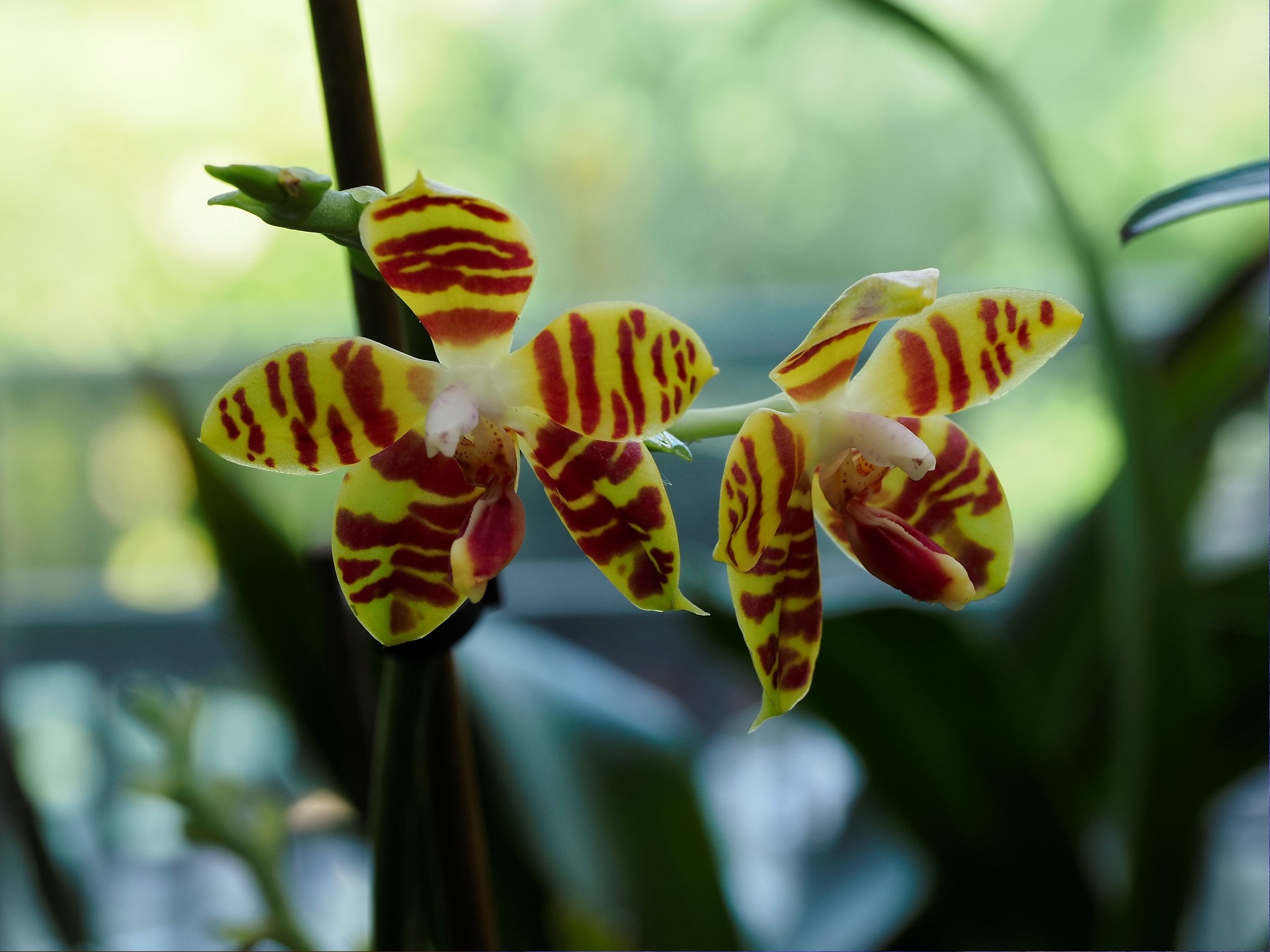 And a couple of hardy orchids, one European, the other South African: